2" STEP DOORS & 6000 DEGREE CONCRETE FIREPROOFING
DON'T BUY A GUN SAFE TILL YOU VIEW OUR SAFES
URGENT - READ: 99% OF GUN SAFES HAVE FLAT DOORS &
DRYWALL FIRE-PROOFING. WE'RE THE ONLY GUN SAFE WITH
2" STEP DOORS & CONCRETE FIREPROOFING IN THE USA
OUR 35 YEAR RECORD

NO SAFE GUN SAFE DRILLED OPEN - EVER!

NO VAULT DOOR DEFEATED - EVER!

NO BLAST DOOR PENETRATED - EVER!
10% OFF Gun Safes with Concrete Fireproofing

URGENT - GUN SAFE BUYERS - READ

Sportsman Steel Safes are not like OTHER GUN SAFES. By cutting out the MIDDLEMAN, we can spend more money and build you the most advanced, fireproof gun safe EVER! Where gun safes have flat doors with drywall fireproofing, we offer 3" Step Doors with Concrete Fireproofing. Where other gun safes have 1/8" bodies, we offer 1/4". And if you want a custom firearm interior, our new tactical gun safes have pistol grids and gun racks that allow you to expand without buying a new gun vault. Call us. We'll make you a gun safe expert in 5 minutes and give you a quote.





WATCH VIDEO -
HOTTEST FIRE TEST EVER!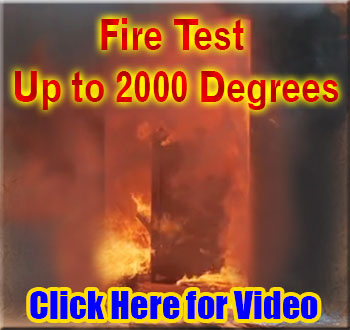 "Sportsman's the only fire-safe company that pushes the envelope in fire protection."
- Cole Kruger, Fire Insulation Expert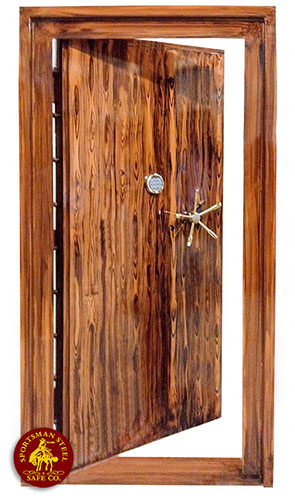 Custom Wood Grain Finish
Other Custom Safe & Vault Door
Finishes Available - CALL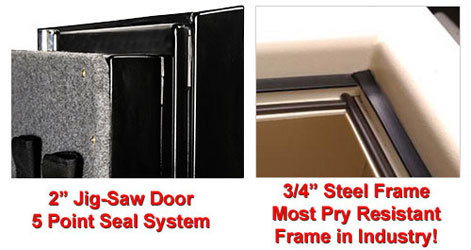 "True innovation isn't about making the best vault. It's about making the best vault at a price everyone can afford. Sportsman's Gun Safes & Vault Doors with Concrete Fireboard and 2" Step Doors are the best in the USA!"
Over 35 Years Experience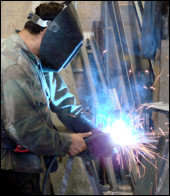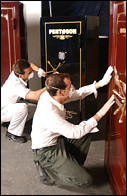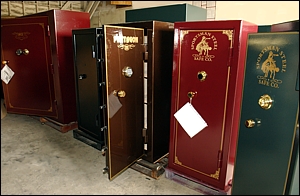 Why Sportsman has the best gun safe. - Click Here.
Sportsman Steel & Pentagon Build Origins.
All Vault Doors & Blast Doors are US Made
All 1/4" Body & Pyro Models are US Made
All Jewelry Safes & Wine Doors are US Made
All Handgun Safes & Storm Shelters are US Made
All Iron American Series & Walk-In Vaults are US Made
Gun Safes are either US Made or US/Overseas Combos
Visit Our Factories Nationwide

Long Beach and LA
6311 N. Paramount Blvd.
Long Beach, CA 90805

Houston, Texas
2219 West 34th Street
Houston, Texas 77018
Just off the 610 Freeway

North Carolina
Call for appointment
to view safes.
866-723-3163

Back to top

Privacy Policy: All info submitted on this website regarding purchasing a gun safe is used solely to respond to customer inquiries. We do not sell or share your information.
Click for Sportsman Safes Introductory Audio Message.