SPORTSMAN STEEL SAFE COMPANY
Gun Safe & Vault Door Manufacturer Since 1979
OUR 35 YEAR RECORD

NO SAFE DOOR DRILLED OPEN - EVER!

NO VAULT DOOR DEFEATED - EVER!

NO BLAST DOOR PENETRATED - EVER!
BEST GUN SAFES EVER BUILT
- NO ONE COMES CLOSE!
CALL FOR QUOTE - (800) 266-7150

Up to 100 Gun Capacity
From $2499

American Made
Vault Doors

American Made
Storm Shelters and Safe Rooms

Custom
Jewelry Safes
URGENT READ -- Sportsman Steel Safes are not like ANY OTHER on the market. By truly cutting out the MIDDLEMAN, we can build you the most advanced, fireproof gun safe EVER. And for less money. Where 99% of gun safes have flat doors with drywall fireproofing, we offer 2" Step Doors with 2300 Degree Ceramic. Where competitors sell you 1/8" steel bodies, we offer1/4". And if you want a custom firearms interior, we have a NEW pistol grid and gun rack that allows you to expand your collection without buying another safe. So call us. We'll make you a safe expert in 5 minutes and give you a quote.


Survivalist Shelters
For Catastrophes & Disasters

For Home & Office
30"x20"X20"
60 Minute Fire
Starts $799


Protect your family and personal property with security products that prevent loss or damage from
burglary or fire.


Models - From $599


2300 Degree Ceramic Available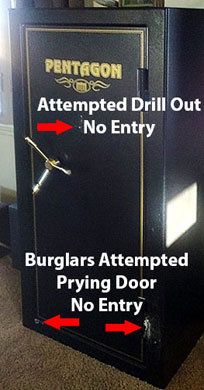 Sportsman Safe Prevents Attempted Break-In!

"In November 2013 three burglars tried to beat, pry and claw their way into my Sportsman Safe. The detective said they spent a lot of time trying to compromise this safe. Thanks for building a great gun safe!"

Kessler Alair - Insurance Services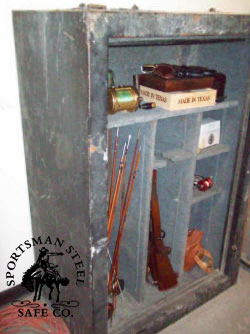 Sportsman Safe Survives 2HR Fire!

"My Sportsman safe went through a
2 HR fire! The 2" Step System Door & fire construction saved all my firearms and family heirlooms. And I received a free safe per my fire warranty."
FOR MORE INFORMATION AND A FREE QUOTE
CALL: 800-266-7150
"Sportsman's Safes and Vault Doors with 1" Hardplate, 2300 Degree Ceramic and 2" Jig-Saw Doors are by far the best in the USA! "
"True innovation isn't about making the best vault. It's about making the best vault at a price everyone can afford"

- Kevin Hand, CO-CEO Sportsman-Pentagon Vaults
Over 35 Years Experience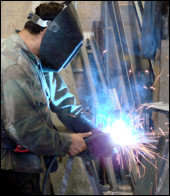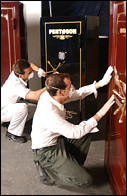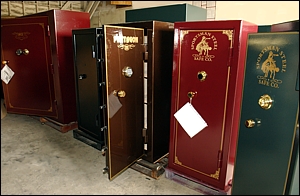 Why Sportsman Steel - Click Here.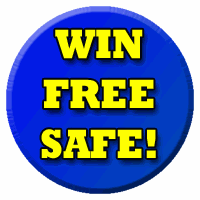 Sportsman Steel & Pentagon Build Origins.
All Vault Doors & Blast Doors are US Made
All 1/4" Body & Pyro Models are US Made
All Jewelry Safes & Wine Doors are US Made
All Handgun Safes & Storm Shelters are US Made
All Iron American Series & Walk-In Vaults are US Made
Gun Safes are either US Made or US/Overseas Combos
Visit Our Long Beach and LA Showroom!
Sportsman Steel Safes
6311 N. Paramount Blvd. Long Beach, CA 90805
"We Beat All Competitor's Pricing. Guaranteed!"
CALL: 800-266-7150


Click here for map and directions

Back to top


Privacy Policy. We value your privacy. Any information submitted by our customers is used solely to respond to customer inquiries. We do not sell or share your information with any other company.