LARGE GUN SAFES
THE FRONTIER - 72"x46"x28"
Introducing the First Gun Safe with 6000 Degree Concrete Fireproofing and 2" Step System Doors - Just like Bank Vaults.
| | |
| --- | --- |
| Need a large gun safe for 20-40 oversized rifles, shotguns & various sized pistols? Our Frontier can hold 30 weapons with ample room for ammo, family heirlooms with room to grow. Popular options: 1/4" steel bodies & 6000 Degree Concrete fireproofing is 4 x more fire resistant than fireboard found in 90% of gun safes. Scroll our Frontier page and call us for a quote - 800 266-7150. | |
CHRISTMAS SPECIAL - SANTA SAYS LOCK UP YOUR GUNS
ORDER FOR CHRISTMAS - 10% OFF SAFES IN STOCK
Oklahoma City Store Now Open
| | |
| --- | --- |
| 10-40 Long Gun Storage | Side Shelves - Optional Pistol Holders |


60 Min Fire - 1220lbs - 1" Step Door -
$2399



"Best Value"

90 Min Fire - 1400lbs - 2" Step Door -
$2899
10 GAUGE BODIES - FREE THIS MONTH
WATCH VIDEO -
HOTTEST FIRE TEST EVER!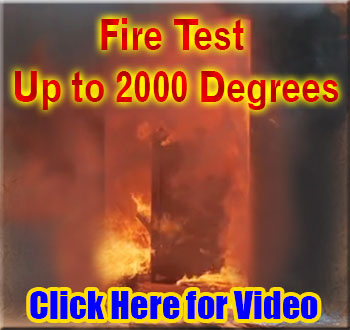 WATCH VIDEO -
C-4 MILITARY BLAST TEST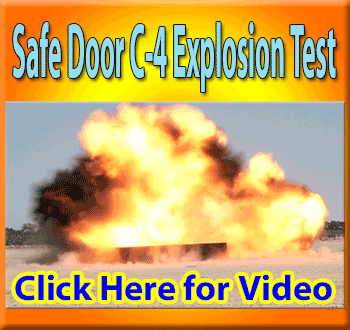 2" Step System Door
SEALS ON 5-POINTS

3/4" Steel Frame
MOST PRY-RESISTANT

TACTICAL RIFLE
WEAPONS STORAGE

CUSTOM PAINT
WOOD GRAIN
Click on images to enlarge.
ANNIVERSARY SERIES
72"x46"x28" - 1400 lbs.
"Best Value" 90 MIN FIRE - $2895
| | |
| --- | --- |
| Top & Bottom Bolt System | Convertible Interior |
| | |
| --- | --- |
| 2" Jig-Saw Door | 40 Guns with Shelves |
2" Step Door - 90 Min Fire
4 Layer Fireproof - Body & Door
10 Gauge Body - 2.25" Fire Wall
3/4" Steel Pry-Resistant Frame -
4 x Thicker than Box Store Safe
Black or Burg. Semi-Gloss Finish
Spindle Wheel - Gold or Silver
Pistol Holsters on Door
2 Relockers - Brass-Arm & Indep.
2 Expandable Gaskets
S & G Combo Lock - Optional:
LG Digital Lock (US Made)
12 Bolt System W/ Fire Gaskets
Convert Interior - Extra Gun Rack
Life Warranty - Lock & Fire


Four Expandable Gaskets
On Bolt Side of Step Frame
Gallow Tactical Doors - Increase Storage Space
Add a Tactical door interior to your Frontier gun safe.
Tactical door interiors can be fully customized in
virtually any configuration.

Click on thumbnail images at right to enlarge.





Ready-to-Use Tacticals




Metal Ammo Racks






The Best All Steel Components




Custom Configurations

For more information on Custom Interiors please click here.
Is a Bigger Safe Better?

Our 30 weapon gun safe is wonderful if you want lots of gun storage, but don't want a safe to overwhelmed your room. It's extra space makes it perfect for oversized weapons like AR-15, machine guns and Barrett .50 caliber. Small gun safes can't hold scoped weapons effectively or provide enough space for ample fire insulation. So remember, buy big! You want your gun safe to last a lifetime.

NEW VIDEO!

Gun Safe - Fire Test
$3,000 Cash In Safe
NEW

-

Revolutionary Design!





Sportsman Steel has created a revolutionary new

2" Step-System Door

. It's the only door that seals on five levels. And now we're offering the strongest pry-resistant 3/4" steel frame in the US. And our two re-lockers in the door is now a standard feature. It's the reason we've never had a door drilled open in 35 years.




Starts at $1899 - 40 Min Fire
PREMIUM ANNIVERSARY SPECIAL - $495
Get deluxe automotive gloss paint & 6000 Degree Concrete fireproofing. Not only will your safe receive our high-end paint & plating, but it's fire system will include our NEW 6000 Degree JETBOARD which is 4 x more fire resistant than fireboard used in most gun safes.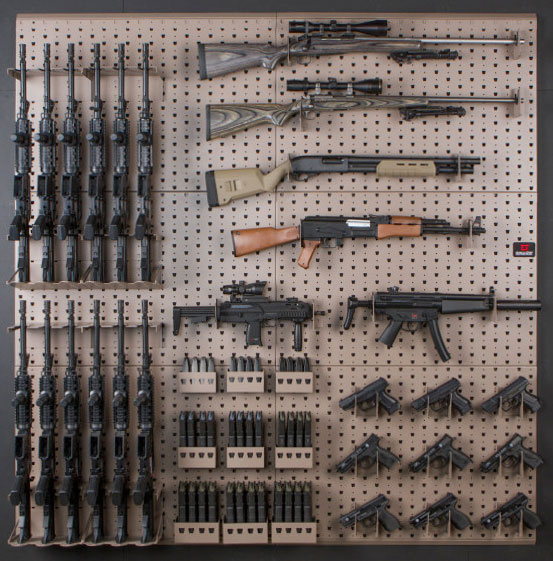 Tactical Door Storage - Call For Prices -- Make Your Gun Safe Hold More.

CLICK -- FIND A GUN SAFE DEALER NEAR YOU

Back to top
CONVERTIBLE INTERIOR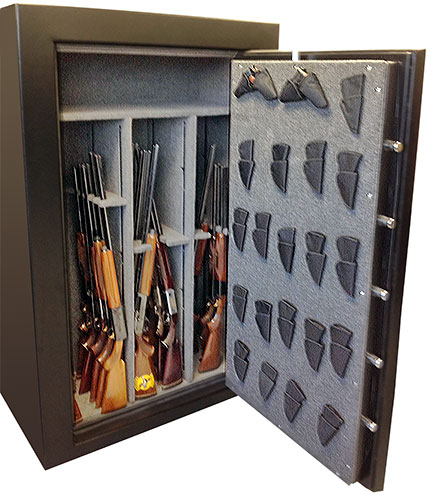 The Frontier gun safe has 100% adjustable tracks to adjust your shelves and gun rack. You can order 5 full shelves or a 48 long gun rack with a top shelf. Most customers order a 18-34 long gun rack with four side shelves

CUSTOM GUN RACKS - We build gun racks to fit shotguns, over-sized rifles, bulky weapons with scopes, any weapon you have. And we do it for FREE. We have custom colors available too. Wimbledon White, Diplomat Blue, Dark Green, Burgundy, Tan and Pewter Grey. We look forward to building your dream safe. Call us for a quote.

Frontier Super Wide with
digital lock and 24k gold plating.

Frontier with 2" Jig-saw door
and pistol hangers.

Fully Configurable Interior.
Custom Gun Racks available.
Iron-American Series
Best Gun Safe Ever Built -
Three times the Strength and Fire-proofing.
72"x50"x32"
2750 lbs.
$6895

Sportsman's NEW Iron-American Series is the first gun safe built like a $10,000 bank vault. This premiere safe is the highest fire rated, most advanced design in the industry. With twin Defender Locks, Five Barrel Relockers, Double 1/4" Steel Body, Concrete fireproofing - 4 x more fire resistant than fire board, 2" Step Door, Inner Steel Liner, 2 Hour Fire and Stainless Steel Door liner, no other gun safe on the planet compares! Our Iron-American Series is the only gun safe in the USA to incorporate features of a TL-Rated commercial safe and have the appearance of a piece of art.



DOUBLE 1/4" STEEL BODY - American Made
3" Jig-Saw Door

NEW!

4" Thick Firewall Double-Steel
2 HR Fire
8 Layer Fire System - First EVER!
Concrete fireproofing -
4 x more fire resistant than fire board
Quadruple Fireboard
D-Day Double Lock
5 Prong Spindle Wheel
Semi-Gloss Deluxe Finishes
1/4" Inner Liner of Steel

Gold or Silver Plating
18 Bolt Top & Bottom Bolt System
All Walls Carpeted
1" Solid 60RW Hardplate
3/4" Thick Bolt Protectors
4 Barrel Re-lockers
Double Steel Body
Continuous Welds in Body
Personal Initials
Fire & Lock Warranty
Lifetime Warranty
NEW!
4" THICK FIREWALL
DOUBLE-STEEL


Back to top
USA Made Jewelry Trays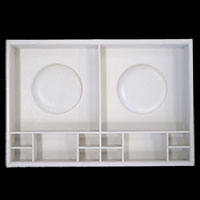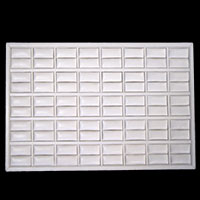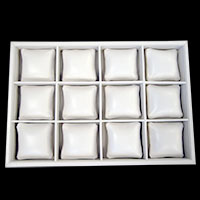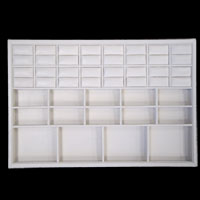 Add a touch of elegance to your vault with custom jewelry trays from Sportsman.
Call for a free consultation - 800-266-7150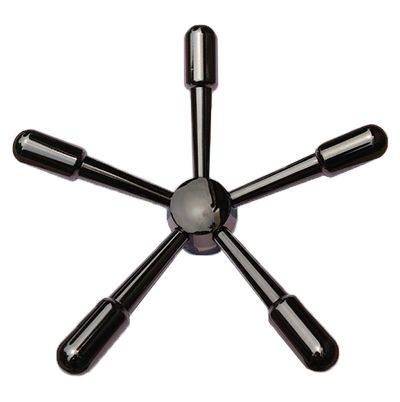 Deluxe Black Chrome Plating
Handle, Lock & Pin-stripe - $195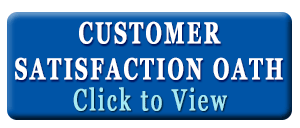 NEW! Stainless Steel Shell - "It's Torch-Resistant!"


Forget about that old adage "You can crack any safe with enough time." With our new Stainless Steel Shell, torching is close to impossible. Torch-resistant stainless steel is continuously heliarc welded on all six sides. If a safe cracker tries to use a torch to compromise the Frontier Super Wide, the flames will spit right back at him. Construction like this only comes on commercial safes over $10,000. But at Sportsman-Pentagon you get a special factory-direct price. Stainless available - 1/4" - 1/8".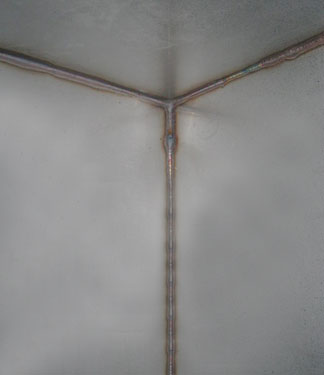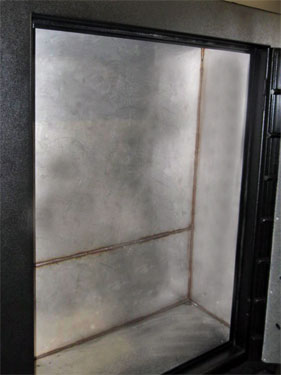 Stainless Steel Shell - "It's Torch-Resistant!"
Call for a price quote - CALL 1-800-266-7150
Concrete Fireboard

Option: $199-$599

2 Layers of UL 5/8" fire liner on six sides & door
Concrete fireproofing - 4 x more fire resistant than fire board
2 Palusol® Expandable Door Gaskets that expand to seven times their original size
2" Jig-Saw Step System Door -
4-Point Seal - Like a commercial-grade safe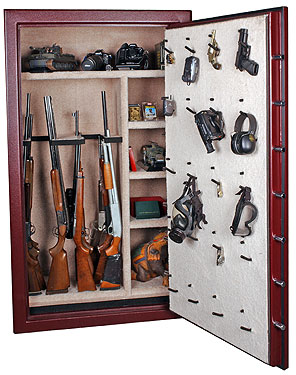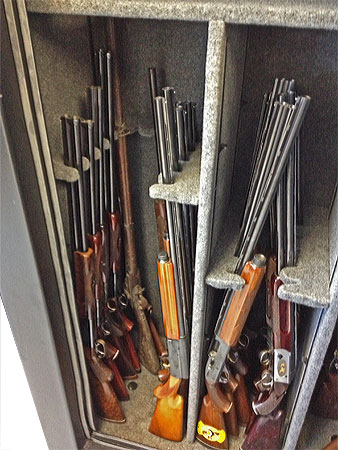 Custom Gun Racks Available - Anyway You Want!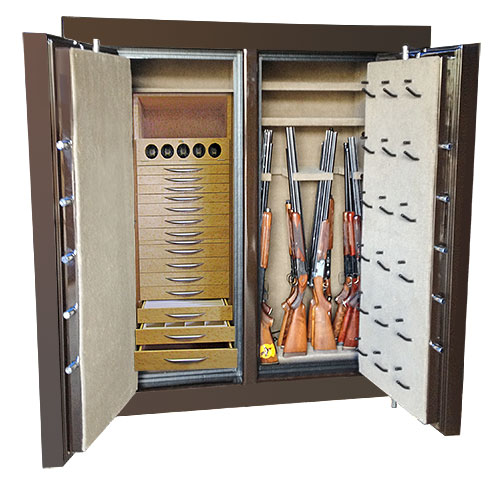 Call Us For Custom Interiors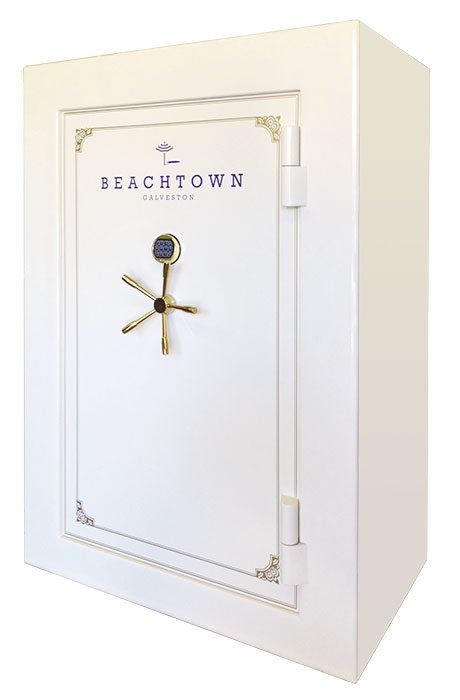 Custom Logos Available
Our Jig-Saw Doors are just like the doors found on $10,000 commercial safes. They're available in 1" or 2" thick and constructed with a reverse step-system on your door and frame. So when you close your door it fits together like a jig-saw, making the seal the most airtight in the industry!

THIS MONTH ONLY - REG. $200
FREE 12 TOP-BOTTOM BOLTS
Frontier Pricing - 72"x46"x28"
F-1
10 Gauge Body - 30 MIN FIRE - 1/4" Door, 1/2" Steel Frame, 10 Bolt System - 950LBS
$1899
F-2
1" Jig-Saw Door - 60 MIN FIRE - 2 Expandable Gaskets, 3/4" Steel Frame - 1220LBS
$2399
F-3
2" Jig-Saw Door - 80 MIN FIRE - Double Relockers, 12 Top & Bottom Bolts - 1380LBS
$2799
F - Iron-American Series

72"x50"x32"

- 2 HR Fire - 3" Jig-Saw Door, 8-Layer Fire System - SEE IRON AMERICAN PAGE - BEST GUN SAFE IN USA- 2750 lbs
$6895
*1/4" Steel Body Package $799 - Comes with 1" Hardplate with 2 Barrel Relockers
WE GIVE SHIPPING DISCOUNTS ON GUN SAFES IN HOUSTON, DALLAS & OKLAHOMA CITY - Call for Quote
CALL FOR A QUOTE - 800 266 7150

Back to top
Product images in this site may show standard and optional features and accessories.
Please contact us for full details.