SPORTSMAN VIDEO AND IMAGE GALLERY
Storm Shelter & Vault Room Video
CLICK HERE TO WATCH NOW


CUSTOM HYDRAULIC VAULT &
HATCH DOOR LIFT


Double-Wide Gun Safe Video
CLICK ON IMAGE TO WATCH


NEW - Vault Door Video
Click to Watch it!!!
This is our full video 6 minutes.

| | | |
| --- | --- | --- |
| | | |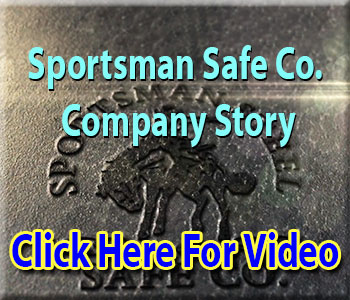 VAULT DOOR & CUSTOM GUN SAFE GALLERY
Welcome to Sportsman customer vault door and gun safe image gallery. We will be showcasing images of our safes, vault doors, custom safes & vault doors sent to us by our loyal customers. If you are looking for a custom safe or vault door call and talk to one of our experts. We have over 36 years experience building the best custom safes, vault doors and storm shelter safe rooms. Call us for a free quote: 800-266-7150.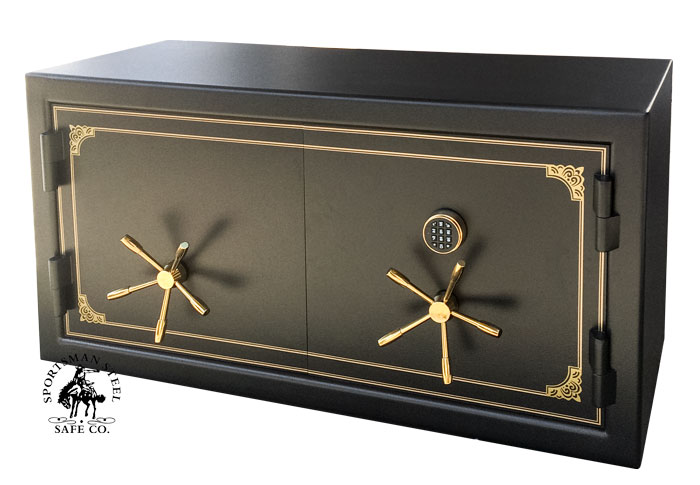 Custom Double Door Low Profile Safe

Our Clients: FBI, CIA, Homeland Security, U.S. Secret Service,
The Smithsonian, DEA, ATF, Quantico & 100's of U.S. Police Departments.
Call us with any questions you have about building anything. (800) 266-7150
NO ONE BEATS OUR PRICES.
NO ONE HAS OUR QUALITY.

"Call us for a free quote!"

CALL 1-800-266-7150

Back to top