THE SERGEANT
60"x25"x22"
Small Gun Safes - Secure 7 to 10 Long Guns
Do you need a safe secure vault to store many long guns, but have limited space? The Sergeant series gun vaults can be configured to hold up to 10 long guns plus handguns & ammo in a secure safe that can fit in a closet. Great for Burglary and Fire Protection for Home & Office. Scroll down the page or click a quick jump link below. Please call to talk with one of our safe experts.
Quick Jump Links > Best Gun Safes | Anniversary Series Safes




40 Min Fire - $799 - 1/4" Door
60 Min Fire - $999 - 1" Step Door
90 Min Fire - $1599 -

FREE SHIPPING


2-10 Guns - Side Shelves
Optional - Pistol Door

A Small Safe That's Still a 'Real' Safe!

The Sergeant is one of our most popular gun safes because it can be hidden easily. In your closet, storage room or back office. Our small closet size safe can be placed in remote areas in your house burglars will seldom look. It may be small, but it's twice as strong as other gun safes with the same dimensions. Many so-called gun safes in this size category are just flimsy gun cabinets weighing as little as 150 lbs. Our Sergeant small gun safe weighs 500-700lbs. It is perfect for 6 long weapons with five side shelves. Plus, you can add our super fireproof doors to the safes. Many other gun vaults do not allow you to put the better quality options on small safes. Not us... we can add 1/4" bodies and 1" thick doors to your safe making it a super heavy-duty gun safe. And the doors are easy to remove and bring upstairs if that's on your mind. If you're going for a small gun safe, our Sergeant is right for you.


A Real Safe that
can fit in a closet.
Many options available.
"Great for hiding your gun safe in a closet"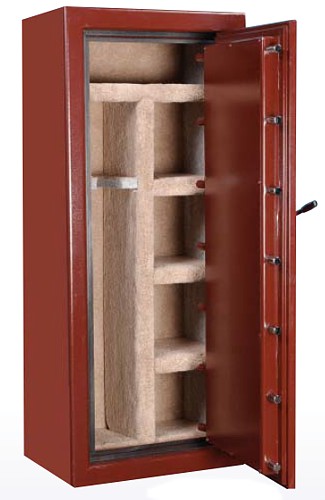 60 Min Fire - 600lbs
1" Step Door - $999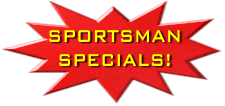 Our Sergeant gun safe is a little warrior with a lot of heart. His military dimensions are 60" x 25" x 22". With a 4 1/2" double steel door and 12 gauge body (1/4" steel optional), our soldier weighs 580 lbs. He guards against break-ins with two relockers and 3/4" steel bolt protectors. He holds 2-10 long guns with five side shelves that convert to hold 17 guns all the way across. We can fireproof your Sergeant from 30 min - 2HR with 2300 Degree Ceramic Insulation. The Sergeant is perfect for storing guns in a closet. And if you want to beef him up, we can add 1" solid steel doors with 1/2" Steel Body. Call us for a Quote.
Body Construction
Press-broken Steel - Uni-Body Bent Construction
1/2" Holes for Bolt Down - (Ask your salesman)
12 Gauge Steel - 1/4" Steel Body Option
1/2" Thick Steel Frame Protects Your Bolts!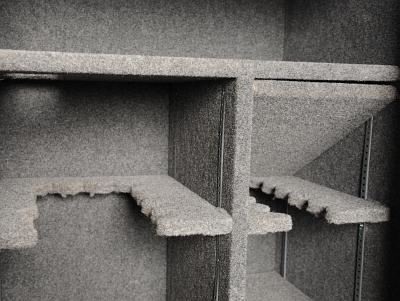 NEW! Convertible Interior with extra gun rack.
Price table at bottom of page - Call for free shipping deals 800-266-7150
NEW - Step System Design! - Most Sealing Points in U.S.

Our new "Interlocking-Doors" have revolutionized the gun safe industry. The 2" Step-Door seals on 5-levels during a fire. And our 3/4" Step Frame is the strongest pry-resistant frame ever. For 2014, we are including 2 re-lockers in your internal mechanism. It's the reason we've never had a vault door drilled open in 35 years.




2" Step Doors - First EVER




3/4" Pry Resistant Frame


1" Steel Hinges with
Precision Aligned Doors

USA Made Locks and
12 Top & Bottom Bolts

NEW! The Sergeant Anniversary Series
Heavier & Stronger than Ever!
60"X25"X22" - 680 LBS
90 Min. Fireproof
2" Jig-Saw Door
MONTHLY SPECIAL
$1599


FREE SHIPPING!




CALL: 1-800-266-7150





2" Jig-Saw Door
SERGEANT Anniversary Series Features:
2" Step-System Door - 5 3/4" Total Thickness - 90 Min Fire
3/4" Steel Bolt Shields - 5 x Thicker Than Typical Gun Safes - Pry-Resistant
2.25" Thick Fire Wall
Black or Burgundy Matte Semi-Gloss Paint
5 Prong Bankers Wheel - Gold or Silver
Double Pistol Holsters on Door
Presidential Interior - All Walls & Door Carpeted
2 Relocker System in Door - Brass-Arm & Independent
Anniversary Silk-Screen Pin-stripe
Double Fireproof Door and Body

4-Level Spring-Loaded Relocker
Change Combo Key / Feature
LG or S&G Brass-Arm Relocker in Lock
Gold or Silver Pin-striping and Hardware
S & G Combo Lock & Key (American-Made) Optional: LA-G Digital Lock Type 1 (American-Quick-Access)
12 Top & Bottom Bolt System
2 Expansive Fire Gaskets & Bolt Down Kit
Convertible Interior (Guns & Shelves - Extra gun rack)
Life Time Warranty -- With Fire Warranty
Custom Double Pistol Holster
FREE This Month!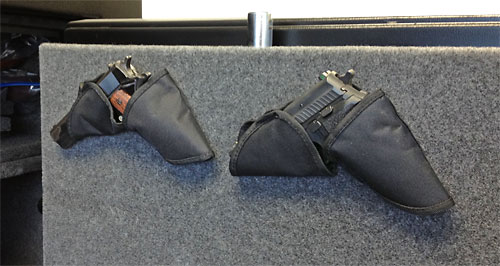 NEW

3/4" Steel Frame - Protects from Prying




NEW

1 1/4" Bolts with Fire Grommets
Call for additional options: 800-266-7150

Back to top
The Sergeant Video




CLICK ON IMAGE TO WATCH



Financing Available!


NEW!

Double Pistol Holders
We Beat All Competitor's Pricing.
Call About Premium Paints - 800-266-7150
Looking for Safes in Texas or the Midwest? Click here.
NEW!Iron-American Series
Best Gun Safe Ever Built -
Three times the Strength and Fire-proofing.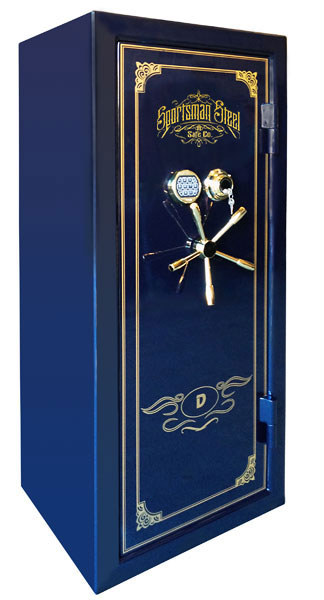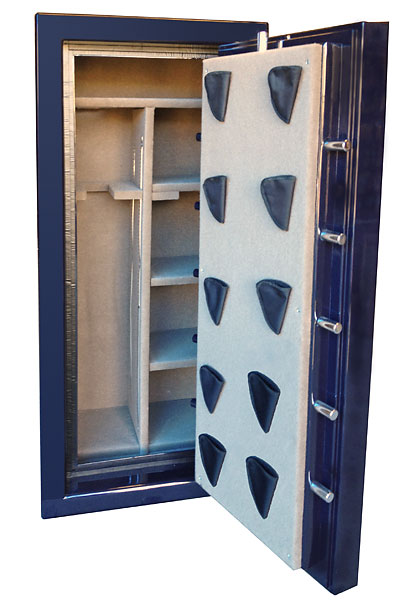 The SERGEANT
Iron-American Series
60"x27"x28"
$2599

Sportsman's Iron-American is the first gun safe built like a commercial grade safe. It possesses the highest structural strength and most advanced fire design in the gun vault industry. With double D-Day Locks, 5 Barrel Relockers, 1/4" solid Steel Body, 6000 Degree Magnesium Oxide Fire Board, 3" Step Door, Inner Steel Liner and 2 Hour Fire, it's the only gun vault in the USA to incorporate features found on a "Tool & List" government level safe. And with ten custom colors to choice from it has the appearance of a fine piece of art.



Iron American Series Features
1/4" Steel Body - American Made
3" Step System Door

NEW!

4" Thick Firewall Double-Steel
2 HR Fire
8 Layer Fire System - First EVER!
6000 Degree Magnesium Oxide Fire Board
Quadruple Fireboard
D-Day Double Lock
5 Prong Spindle Wheel
Semi-Gloss Deluxe Finishes
15 Gauge Inner Liner of Steel

Gold or Silver Plating
18 Bolt Top & Bottom Bolt System
All Walls Carpeted
1" Solid 60RW Hardplate
3/4" Thick Bolt Protectors
4 Barrel Re-lockers
Double Steel Body
Continuous Welds in Body
Personal Initials
Fire & Lock Warranty
Lifetime Warranty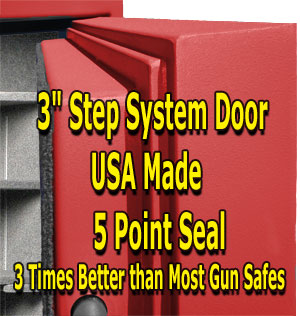 "The King of Gun Safes."

With 6" Total Thickness Our Doors Weight
Twice a Competitor's Gun Safe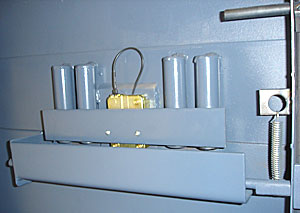 4 Barrel Relockers

Back to top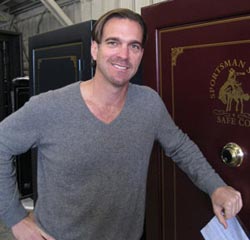 "Learn About The Secrets Of Buying a Quality Gun Safe"

Sportsman 2300° Ceramic Fire System

2300º Fire-Proofing Option
$199-$599

2 Layers of UL 5/8" fire liner on six sides and door
2 Layers of 2300º Degree Ceramic on six walls & door
2 Palusol® Expandable Door Gaskets that expand to seven times their original size
2" Jig-Saw Step System Door -
4-Point Seal - Like a commercial-grade safe




Call for Quote - 800 266 7150







Wide-Open Interiors - Two-In-One Converter
The Sergeant comes standard with a 6 gun rack with four side shelves. But you can remove your side shelves and converte your interior to a 15 gun interior in a snap. You simply remove your side shelves and install our extra 8 gun rack. It's perfect for the hunter who has an ever expanding gun collection. Your safe also comes with 100% adjustable tracks. This allow you to move your shelves and gun rack up and down, to accommodate different size weapons like AR-15 or extra long Trap shotguns. Call us if you want to custom design an interior.

Configurable Interiors
6 to 15 Gun Capacity




Custom Gun Racks Available - Anyway You Want!

Store Your Pistols on the Door -
Ask Your Salesman For Pricing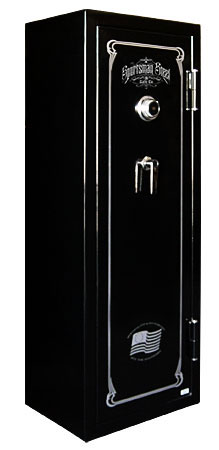 Special Agent Model



Special Agent - "C"
"60"x22"x18"

Convertible Interior - Side Shelves

Special Price - $799



6 Gun with Shelves
12 Long Gun Maximum

100% Adjustable Shelves
"Double Gun Racks"

10 Top & Bottom Bolts -


FREE THIS MONTH!

CALL:
Los Angeles - 1-800-266-7150 · Houston 1-888-681-4140
SPECIAL AGENTS GUN SAFE - MONTHLY SPECIALS
Agent C
60"x22"x18" - 1 1/2" Composite Door - 6-15 Guns - 40 min - Matte Black Finish -
400 lbs
$799
Agent C
60"x22"x18" - 1 1/2" Composite Door - 6-16 Guns - 40 min - Gloss Black Finish -
400 lbs
$899
THE SERGEANT Gun Safe Pricing
60"x25"x22"
S - 1

12 Gauge Body - 30 MIN FIRE - 1/4" Door, 1/2" Steel Frame, 10 Bolt System - 450LBS

$799

S - 2

1" Jig-Saw Door - 60 MIN FIRE - 2 Expandable Gaskets, 3/4" Steel Frame - 550LBS

$999

S - 3

2" Jig-Saw Door - 80 MIN FIRE - Double Relockers, 12 Top & Bottom Bolts - 725LBS

$1399

Sergeant -
Iron-American Series

60"x27"x28"

-

2 HR Fire - 3" Jig-Saw Door, 8-Layer Fire System - SEE IRON AMERICAN PAGE - BEST GUN SAFE IN USA - 1150lbs

$2599
1/4" steel body option - $399 (standard on Iron-American Series)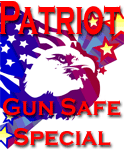 Call us about our "Patriot Gun Safe Special"

Our Patriot Gun Safe Special features a 1/4" steel body, 2" Jig-Saw Doors & 2300 Degree Ceramic.
Sale Price - $799
No One Beats Our Prices. No One Has Our Quality.

"Call us for a free quote!"
Los Angeles CALL 1-800-266-7150
Houston 1-888-681-4140

Do you live in the Eastern United States?
Contact our Houston store and save on shipping.
Visit our Houston or Long Beach Factory - Buy Direct!
*Please note. Gun capacity may vary depending on internal configuration and type of rifles or shotguns being stored.

Back to top