Our Iron Boy gun safe offers the first anti-pry door & encased bolt system for less than $1000 - making it quite the deal. Security features like a 1/2" pry-resistant frame and 4-way bolt system truly makes this safe stand out from competitor gun safes. The Iron Boy was designed to offer REAL burglary protection at a price every man can afford. A life warranty, black chrome & double pistol pouches makes this safe a solid security investment. Iron Boy Features: 1.5" Comp Door - 12 Gauge Steel Body

1 1/2" COMP DOOR -
60 MIN + FIRE
12 GAUGE BODY - UNI-BODY
S & G LOCK - US MADE
5 PRONG SPINDLE WHEEL
ENCASED BOLT SYSTEM
BLACK SEMI-GLOSS PAINT
1 EXPANDABLE GASKET
12 BOLTS - TOP & BOTTOM
1/4" HARD PLATE - 1/2" FRAME
LIFE WARRANTY FIRE & LOCK
Pentagon Series
Heavy-Duty, Trustworthy
90 Minute Fire
The Pentagon Series safe is the first gun vault manufactured with 2" step doors & 6000 Degree concrete fireproofing. It's been hailed the best gun vault for the money by arson investigators & safe pros throughout the USA. Our 3/4" frame is not only ultra PRY-RESISTANT, but it's twin strength points is a feature usually only found on expensive commercial vaults. 10 Gauge body & twin expand gaskets makes this safe a wise lifelong investment. Features: 2" Step Door - 10 Gauge Steel Body.
2" STEP DOOR - 90 MINUTE FIRE
10 GAUGE BODY - UNI-BODY
S & G Lock - DIGITAL OPTIONAL
5 PRONG SPINDLE WHEEL
BLACK GLOSS FINISH
ENCASED BOLT SYSTEM
12 BOLT SYSTEM - TOP & BOTTOM
TWO EXPANDABLE GASKETS
1/2" HARD PLATE
3/4" MASSIVE ANTI-PRY FRAME
2 INDEPENDENT RELOCKERS
LIFE WARRANTY FIRE & LOCK
Pentagon 25
60 x 25 x 22 - 625lbs
Sale Price - $1395
---
ALL SAFES ABOVE D.O.J. COMPLIANCE
Want a small gun safe that really works? Did you know that most inexpensive gun safes can neither stand up during fire or keep out a simple pry bar. Our Sergeant is different! They're constructed with step doors that seal on five levels during fires. And the 3/4" pry-resistant frame makes prying a near impossible. Call Us for a Quote.
WATCH VIDEO -
HOTTEST FIRE TEST EVER!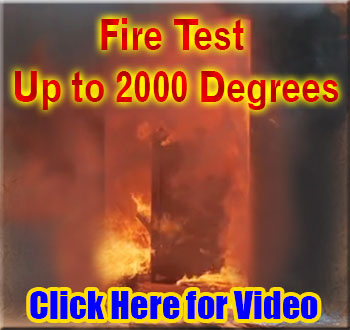 WATCH VIDEO -
C-4 MILITARY BLAST TEST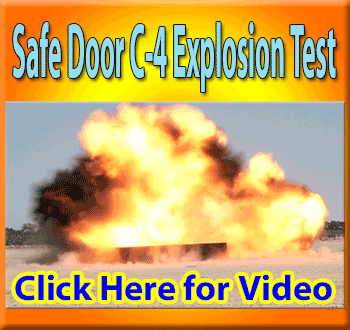 | | | | |
| --- | --- | --- | --- |
| Step System Door | 3/4" Steel Frame | Step Door System & Frame | Custom Wood Grain Finish |
Click on images to enlarge.
SPORTSMAN TECH PACKAGE
LED Lights, Electrical & Drying SystemE
Open your safe and your weapons are instantly illuminated. We're also including a dehumidifier, twin electrical outlets and outlet hole with expandable gaskets to maximize your fireproofing. If you're concerned about an electrical hole reducing your fire rating, a battery package is available. Sale Price $295-395
Custom Double Pistol Holster
FREE This Month!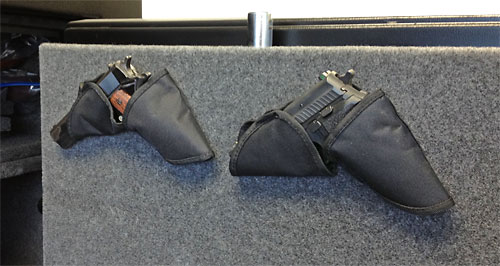 Tactical Doors - Increase Storage Space
TACTICAL WALL PANELS - $249 EACH
Add a Tactical door interior to your Arsenal gun safe.
Tactical door interiors can be fully customized in
virtually any configuration.

Click on thumbnail at right images to enlarge.





Ready-to-Use Tacticals




Metal Ammo Racks






The Best All Steel Components




Custom Configurations

For more information on Custom Interiors please click here.

A Small Safe That's Still a 'Real' Safe!
The Sergeant is one of our most popular gun safes because it can be hidden easily. In your closet, storage room or back office. Our small closet size safe can be placed in remote areas in your house burglars will seldom look. It may be small, but it's twice as strong as other gun safes with the same dimensions. Many so-called gun safes in this size category are just flimsy gun cabinets weighing as little as 150 lbs. Our Sergeant small gun safe weighs 500-700lbs. It is perfect for 6 long weapons with five side shelves. Plus, you can add our super fireproof doors to the safes. Many other gun vaults do not allow you to put the better quality options on small safes. Not us... we can add 1/4" bodies and 1" thick doors to your safe making it a super heavy-duty gun safe. And the doors are easy to remove and bring upstairs if that's on your mind. If you're going for a small gun safe, our Sergeant is right for you.

NEW VIDEO!




Gun Safe - Fire Test
$3,000 Cash In Safe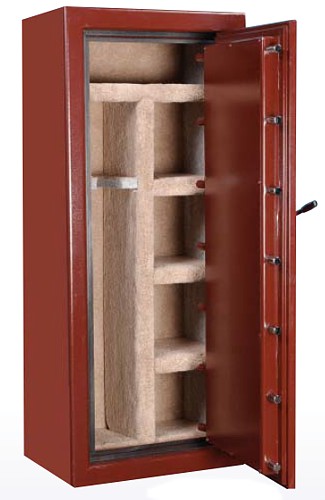 60 Min Fire - 600lbs
1" Step Door - $999

Body Construction
Press-broken Steel - Uni-Body Bent Construction
1/2" Holes for Bolt Down - (Ask your salesman)
1/8" Steel Body - 1/4" Steel Body Option
1/2" Thick Steel Frame Protects Your Bolts!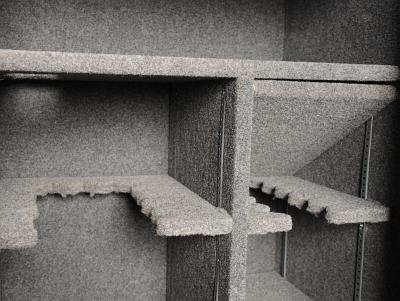 NEW!
Convertible Interior with extra gun rack.

CLICK -- FIND A GUN SAFE DEALER NEAR YOU

Back to top
NEW!Iron-American Series
Best Gun Safe Ever Built -
Three times the Strength and Fire-proofing.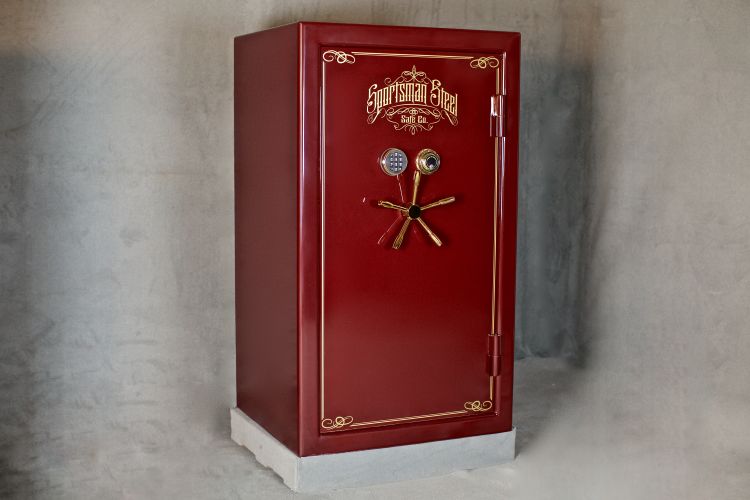 60"x27"x28"
1450 lbs.
$3495

Sportsman's
NEW
Iron-American is the first gun safe built like a $10,000 bank vault. With twin Defender Locks, 5-Barrel Relockers, Double 1/4" Steel Body & 6000 Degree Concrete fireproofing, no gun safe on the planet compares! Our Iron-American gun safe is the only gun vault to possess commercial grade safe features at the price of a gun safe.
Iron American Series Features
DOUBLE 1/4" STEEL BODY - USA MADE
3" JIG-SAW DOOR - 5-SEALING POINTS
2 HR FIRE - 4" THICK FIREWALLS
6000 DEGREE CONCRETE FIREPROOFING
DEFENDER DUAL-LOCK SYSTEM
5 PRONG SPINDLE WHEEL
SEMI-GLOSS FINISHES - 8 COLORS
1/4" INNER LINER OF STEEL

GOLD OR SILVER PLATING
18 BOLT - 4-WAY LOCKING SYSTEM
1" SOLID 60 R.W. HARD PLATE
3/4" THICK BOLT PROTECTORS
4 BARREL RE-LOCKERS
CONTINUOUS WELDS IN BODY
PERSONAL INITIALS
LIFE WARRANTY FIRE & LOCK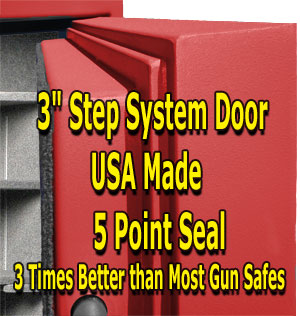 "The King of Gun Safes."

With 6" Total Thickness Our Doors Weight
Twice a Competitor's Gun Safe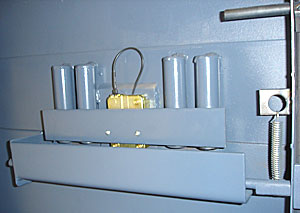 4 Barrel Relockers

Back to top
Store Your Pistols on the Door -
Ask Your Salesman For Pricing
*Please note. Gun capacity may vary depending on internal configuration and type of rifles or shotguns being stored.
WE GIVE SHIPPING DISCOUNTS ON GUN SAFES IN HOUSTON, DALLAS & OKLAHOMA CITY - Call for Quote

Back to top
Product images in this site may show standard and optional features and accessories.
Please contact us for full details.