Texas Gun Safes - Houston Store
Monday - Friday - 9am-5:30pm
Saturday - "Open by Appointment Only"
Call to set up time today - 888-681-4100
Welcome to the biggest gun safe showroom in Texas. We offer Texans $200 of free options on gun safes in stock. If you want the best gun safe, you'll find it here. Our 2" Step Doors are twice as heavy as normal gun safe door. Call us. We have gun show discounts every weekend. We also have Storm Shelters & Vault Doors on display. Come to our showroom and visit! We'll give you a five minute education on what makes a good gun safe.
OUR 36 YEAR RECORD

NO GUN SAFE DOOR DRILLED OPEN - EVER!

NO VAULT DOOR DEFEATED - EVER!

NO BLAST DOOR PENETRATED - EVER!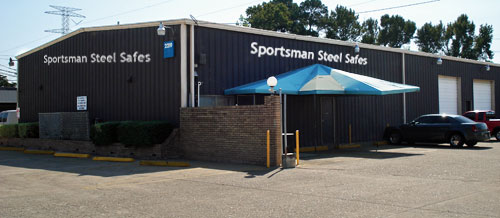 2219 West 34th Street, Houston, Texas 77018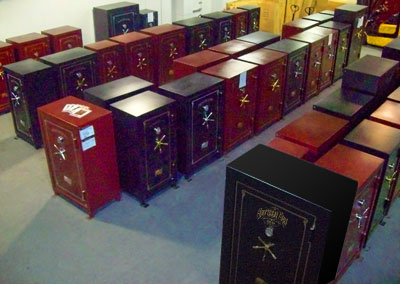 Biggest Gun Safe
Show Room in Texas

Free Gun Safe Pick-Ups - Home Delivery Available - Upstairs & Garage

100's of Gun Safes
In Stock -- Ready To Ship Now!!!

Custom Gun Safe
Sizes Available -
Call us - 1-888-681-4140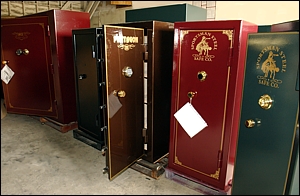 Sportsman Steel & Pentagon Safes are proud to present the biggest gun safe & vault door showroom in the USA! Located in Houston, Texas, our 6500 square foot showroom will showcase 200 high quality gun safes and vault doors on sale EVERYDAY! All Houston Gun safes are available for pick up six days a week. We have 10 long gun safes for $799, 25 rifle gun safes for $1199, 36 long gun safes for $1499, and our famous Double Wide 100 long gun safe for only $2799! -- COME TO OUR NEW HOUSTON factory and GUN SAFE STORE AND GET A GUN SAFE AT A PRICE YOU WON'T BELIEVE!

Gun safes in Texas are usually foreign with 30 min fire ratings. Our HOUSTON, TEXAS Gun Safe Factory Showroom, the biggest in the US, has 100 min. fire safes for $1299.
GUN SAFES - CALL ABOUT FREE SHIPPING -
Texas, Georgia, Alabama, New Mexico, Louisiana, Florida, Virginia, West Virginia, Arkansas, Kansas, Mississippi, Missouri, Kentucky, Nebraska, Ohio, Iowa, Wisconsin, Minnesota, New York, Colorado
CALL 1-888-681-4140


Anniversary Series
Heavier & Stronger than Ever!
MONTHLY SPECIAL
60"x25"x22" - 700 lbs.
90 Min. Fireproof -
1" Jig-Saw Door
$1399
Pick up from
Houston Warehouse


2" Jig-Saw Door
Anniversary Series Features:
2" Jig-Saw Door -- 100 Fire Rating
2.25" Thick Fire Walls
2" Step Door - 5 3/4" Overall Thickness
Black or Burgundy Semi-Gloss Finish
5 Prong Spindle Wheel - Gold or Silver
Pistol Hanger Door with Gray Velour's
Royal Interior - All Walls Carpet
Two Relockers - Brass-Arm & Independent
Commemorative Silk-Screen Pin-stripe
Double Fireproofing (Door and Body)


Gold or Silver Pin-striping and Hardware
Sargent & Greenleaf Combo Lock & Key (American-Made) Optional: LG-1 Digital Lock (American-Quick-Access)
Top & Bottom Bolt System
Double Expand Gaskets & Bolt Down Kit
Convert Interior (Guns & Shelves -
Extra gun rack)
Life Time Warranty -- Includes Fire Warranty
Double Wide Double Door Anniversary Series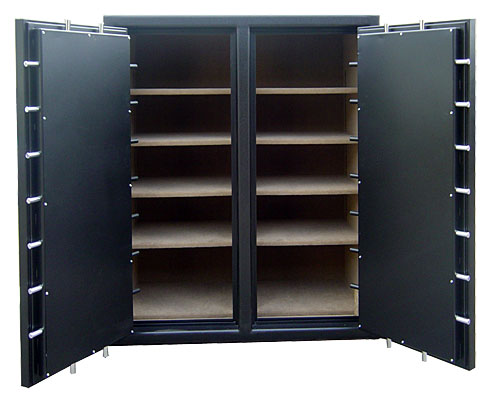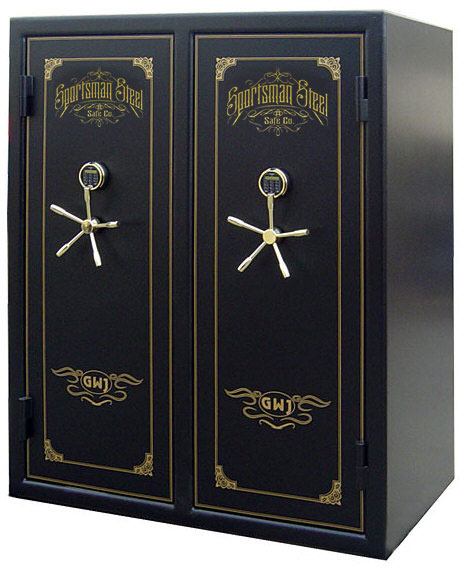 | | |
| --- | --- |
| Holds 75 Weapons - $3995 | Factory Direct in TX - Call for Quote |
Other Anniversary Models Available - CALL: 888-681-4140

Frontier Gun Safe - Digital lock
& Gold plating - Starts - $ 2399

Frontier Gun Safe - 2" Step door
& pistol hangers - $2599
Gun Safes Sales Daily
Free Shipping Most Gun Safes




The Sergeant
60"x25"x22"
Starts - $799
Visit Our FACTORY-DIRECT Houston Gun Safe Store & Showroom -
Open to Public!

2219 West 34th Street
Houston, Texas 77018
Just off the 610 Freeway.
(See map below)
Call our Houston Showroom
1-888-681-4140

Our Houston Gun Safe Showroom has safes featuring our revolutionary 2" Jig-Saw Step Door, Twin-Relockers, Double Palusol® Gaskets, 90-120 minute fire ratings and 3/4" thick steel protective bolt frames. Because we cut out the middleman, you will flat out

GET THE BEST PRICED GUN SAFE AT A PRICE UP TO 40% LESS THAN OUR COMPETITORS!!!

60"X25"X22"
Starts - $1399

60"X32"X28"
Starts - $1699

60"X40"X28"
Starts - $2199
OUR HOUSTON GUN SAFE SHOWROOM AND OUTLET WILL SAVE YOU $100'S ON YOUR SHIPPING!!!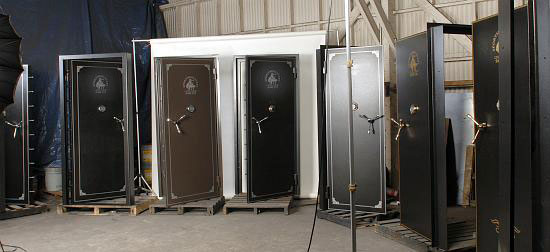 If you're located in Texas, the Midwest or East Coast, we can ship your gun safe from our Houston showroom saving you $100-200 in freight! And because we are the manufacturer and distributor we can always give you a better competitive price.

72"X46"X28"
Starts - $2899

72"X60"X28"
Starts - $3495
Call us to find out our latest OVER-INVENTORY GUN SAFE SPECIALS and SCRATCH & DENT GUN SAFE DEALS
Sportsman Steel & Pentagon Safe's Houston gun safe showroom is located at 2219 West 34th Street, Houston, Texas 77018, just off the 610 Freeway. Call us at 1-888-681-4140 to get directions to our new
Houston Showroom.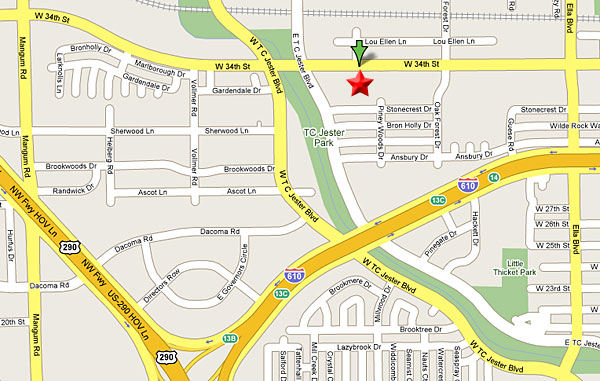 SPORTSMAN STEEL & PENTAGON'S HOUSTON GUN SAFE SHOWROOM
2219 West 34th Street, Houston, Texas 77018, just off the 610 Freeway.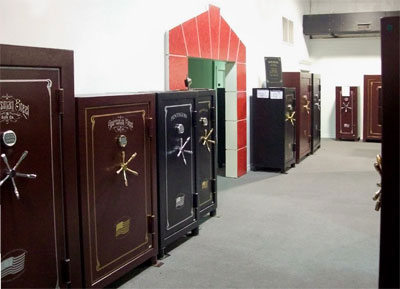 Gun Safe Depot - One Stop Shopping -
1-888-681-4140
Get Free Shipping on your gun safe to almost any city in Texas... Dallas, Houston, Austin, Fort Worth, San Antonio, Corpus Christi, El Paso, Lubbock, Waco. If you live in Texas and need a gun safe, look no further. You get free shipping on our commemorative series gun safes.
Call us at 1-888-681-4140. (limited time only)

SALES EVERYDAY!!! --
HOUSTON STORE
Monday - Friday - 9am-5:30pm
Saturday - "Open by Appointment Only"
Call to set up time today - 888-681-4100
No One Beats Our Prices. No One Has Our Quality.
Call us for a free quote!
1-888-681-4140



Back to top