Click for Audio Message.
BLACK FRIDAY SALE ALL WEEK
10% OFF ALL SAFES IN STOCK!
Best Gun Safe in USA
THE IRON AMERICAN
Thickest, Heaviest, Most Fireproof
To build the best gun safe in the USA we conducted a year long analysis of the gun safe industry. After months of research and redesign, Sportsman has built the heaviest, thickest, most fireproof gun safe EVER: The Iron American. Our best gun safe's weight, steel and fireproofing is literally double our competitors. Other gun safes have one lock, single relockers, flat surface doors & drywall fireproofing. Our magnificent Iron American is constructed with 3" Step Doors, 6000 Degree Concrete Fireproofing, 1/4" Steel Bodies & 1" x 5" steel relockers, similar to $15,000 T.L. rated commercial safes. Call us to learn more about the Iron American gun safe and our great finance program.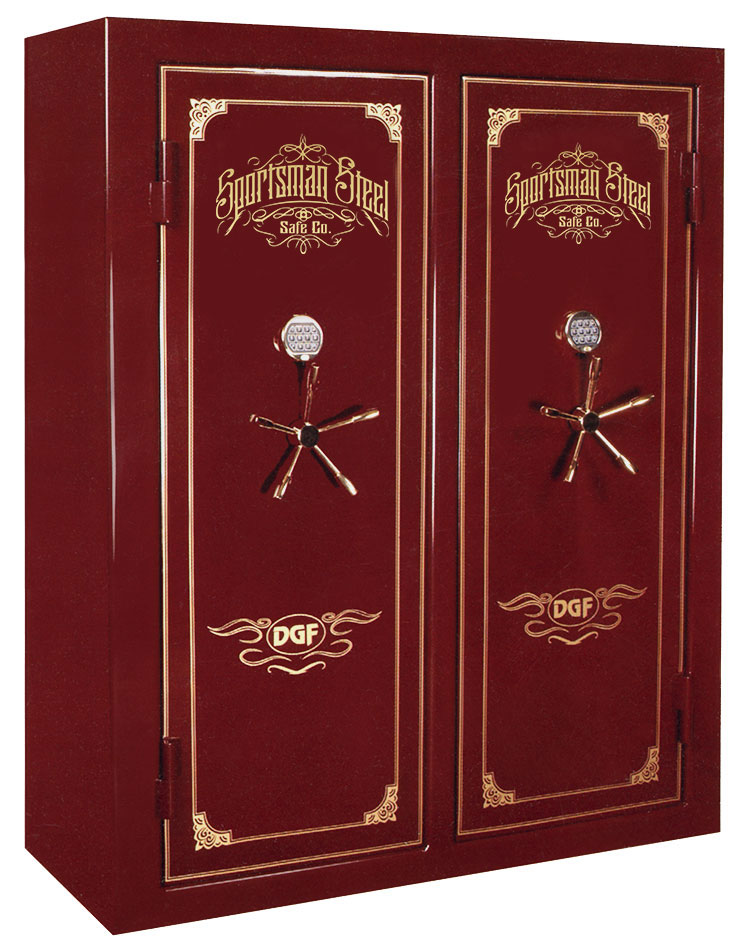 3" Step Door - Thickest in USA
Filled W/ 6000 Degree Concrete

No Other Safe Compares!




4 Barrel Relocker - 1" Solid Steel
4 x the Relockers than Competitors

Defender Dual Locks
Locks like a Bank Vault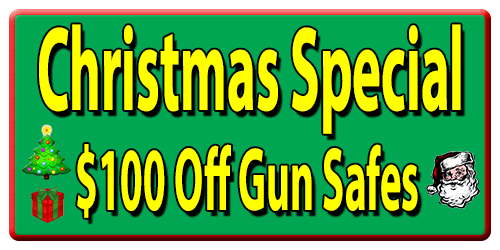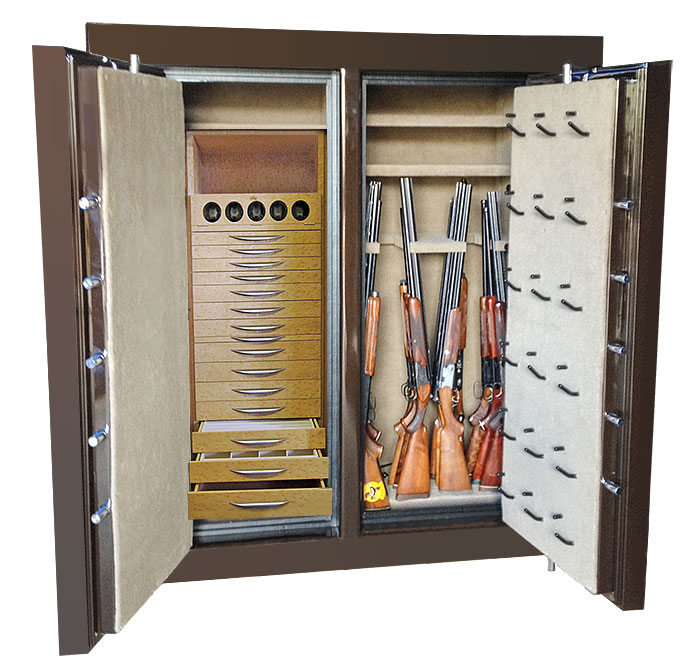 12 Reasons the Iron American is
"The Best Gun Safe in the USA"

1/4" Steel Body Construction

- 90% of manufacturers have 1/8" steel bodies. Our 1/4" body is twice as thick! Plus, our steel is American Made and Press-Broken, which means bent. That makes it twice as strong.



Dual-Locks with 5 Re-lockers

- Most competitors have one lock with a single relocker. Ours have two security locks with 4 relockers. That's 10 Times the Drill Points as our competitors.



3" Step Door (Total Thickness 6")

- Others have Flat Doors that seal on one level during fires. Our Step Door has steps that seal on five levels! And our 6" thick door hold twice as much fire-proofing.



8-Layer Fire Systems

- Most Manufacturers usually use One or Two Layers of Drywall. Our Iron American Series has 8 layers! 6000 Degree Magnesium Oxide Fire Board, 3 layers of U.L. fire board and a double steel body.



6000 Degree Magnesium Oxide Fire Board

- 99% of manufacturers have drywall for fireproofing. They call it "fireboard." We offer a Magnesium Oxide Concrete Fireproofing that is four times more fireproof and much heavier.



5-Point Sealing Step Door

- 99% of other Manufacturers doors only seal on one level with Flat Doors. Our "Jig-Saw" doors fit into 3/4" puzzle frames giving them a 5-point seal. Just like a door on a bank vault!



3/4" Steel Bolt Protectors

- Most manufacturers have thin frames that Protect their Bolts. Which makes them Easy to Pry. Our frames are 3/4" thick. Our Iron American Series have never been pried - EVER!



4 Barrel Relockers

- Most relockers are the size of "sugar cubes." Our 4 barrel relockers are 1" x 4" OF SOLID STEEL. That's 20-30 times the relocking strength. Zero drill-outs in 35 years. Not even a Safesmith has drilled open our 4 barrel relockers on repairs without our help. Simply the best!



Double Steel Body

- 99% of Gun Safes Have Single Steel Bodies - Our Iron American Series has Double Steel. This acts as a second heat barrier during a fire. It's the way all real T.L. rated bank vaults are constructed.



Double the Weight

- Our Iron American Series Weigh Twice Our Competitors! Where a typical 60"x40"x28" gun vault weighs 600lbs, ours weighs over 1200 lbs. Weight is a great indicator of quality.



Hard Plate in Our Doors

- There's 1 1/2" Solid Steel in front of the Locks & Relockers.



American Made

- Many Others are Made Overseas


Double Wide - 72"x65"x32"
Iron-American Series - $6499




NEW VIDEO!

Gun Safe - Fire Test
$3,000 Cash In Safe




With 6" Total Thickness Our Doors Weight
Twice a Competitor's Gun Safe


"Learn About
The Secrets Of Buying a Quality Gun Safe"


Iron-American Series
Double Door - 72"x65"x32"


$7499


The Frontier
72"x50"x32"


$5499


The Arsenal
60"x44"x32"


$4499


Special Forces
60"x35"x32"


$3399


The Sarge
60"x27"x28"


$2599
Compare a Typical Gun Safe Fireproofing to Sportsman Iron American Series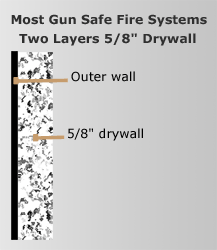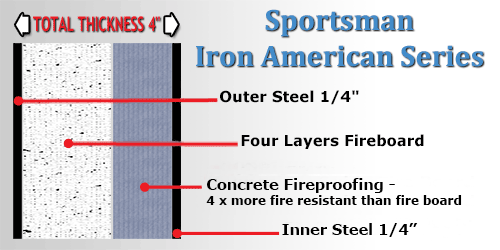 Our Iron-American is the first gun safe to have a 4" thick fire wall. Between our fire walls 6000 Degree Magnesium Cement board, MULTIPLE LAYERS OF FIREBOARD & DOUBLE STEEL CONSTRUCTION. Even the highest rated gun safes only have 2" thick walls. Our fire proofing package surpasses any fireproofing in the gun safe industry. Where gun safes usually only have drywall for fireproofing, our Iron American has eight times the insulation and two layers of steel to contain heat during a fire. It is the thickest, more fireproof package in the USA. Nothing comes close to our best gun safe.

Informational video


CLICK ON IMAGE TO WATCH

We Beat All Competitor's Pricing.
Call Us and Find Out How.



Call: 800-266-7150


3" Jig-Saw Step Door - 3 Layer Steel



NEW

-

4" Thick Double Steel Body




NEW

-

Iron-American - 3" Step Door
THEGIBRALTAR
Holds Up To 200 Long Guns!
7' x 7' x 3'
Holds up to *200 Long Guns
$9995

This bank-size gun safe holds up to 200 rifles and 300 pistols. Designed like an 1800's Old West Bank Vault, our Gibraltar possesses a 2" Jig-Saw Door, Torch-Proof Stainless Steel, 20 Bolts, Six Cobra Relockers and 1" Hardplate. The Gibraltar's Door has the most exotic, complicated internal mechanism in the gun safe industry. With over 20 drill points, 6 vital cut areas and 3/4" thick bolt protectors. The safe shown here was ordered by CBS's "The Price Is Right". It appears on the TV show everyday. You can order the Gibraltar in any color, weight or dimension with price adjustments!
1/4" Steel Body
1" 60-RW Hardplate
Custom Interior -
Up to 200 Long Gun Capacity
6 Barrel Relockers
1" Bolt Protector
3" Step System Jig-Saw Door
2 Hour Fire Insulated
6000 Degree Magnesium Fireboard
20 Bolt System
2 Expandable Gaskets
American Made
Up to 300 Total Gun Capacity
Lighting (available)
Pistol Door (Available)
12"x50" Vital Cut Steel

Click on images below to enlarge.







Gallow Tactical Doors - Increase Storage Space
Add a Tactical door interior to your Fortress gun safe.
Tactical door interiors can be fully customized in
virtually any configuration.

Click on thumbnail images at right to enlarge.





Ready-to-Use Tacticals




Metal Ammo Racks






The Best All Steel Components




Custom Configurations

For more information on Custom Interiors please click here.
NEW! - 4 Barrel Re-Lockers - Most in Industry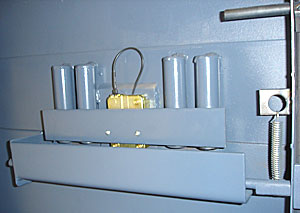 4 Re-Lockers - 1 1/4" x 5" Solid Steel
Spring-Loaded - Totally Independent
5 Drill Points in Door - Most Ever!
Multiple Level Re-Lockers - No Drill-Outs in 35 Years
Gravity-Resistant - Rack-Style Lock-up
American Made System - Custom Drill Points Available
This commercial grade 4-Barrel Relocking System is similar to Re-Lockers found in $20,000 Vault Doors. Equipped with four 1" thick barrel Re-Lockers, this hi-tech backup system is spring-loaded to shoot 4 - 3/4" hardened shafts into female bolt work during attacks! Once the lock is punched, four spring-loaded barrels lock your door in five separate locations. Since the relocking bolts are 5" long, a safecracker would have to drill your door 20 times to defeat this mechanism! It's never been done! Other standard components of our 4-B relocking system: 1" 60 Rockwell hardplate, Shark-Tooth Female-bolt work, Rear-Protector plates and extra long relocker bolts.
Stainless Steel Shell - "It's Torch-Resistant!"

Forget about that old adage "You can crack any safe with enough time". With our new Iron American Series Stainless Steel Shell, torching our Iron American Series open is close to impossible. Torch-resistant stainless steel is continuously heliarc welded on all six sides. If a safecracker tries to use a torch to compromise your safe, the flames will spit right back at him. Construction like this only comes on commercial safes over $10,000. But at Sportsman-Pentagon you get a special factory-direct price. Stainless available - 1/4" - 1/8". Call for quote - 800-266-7150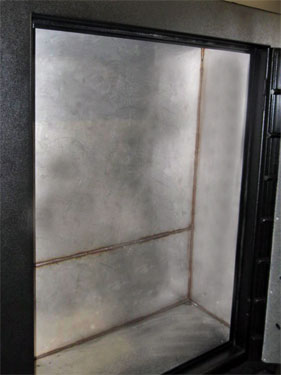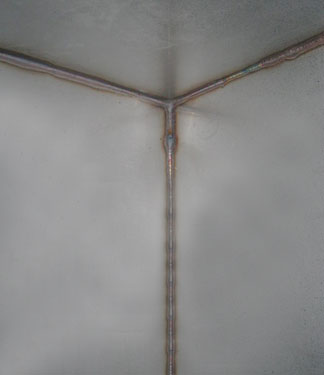 Stainless Steel Shell - "It's Torch-Resistant!"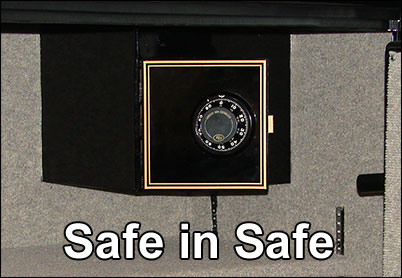 SAFE - IN - SAFE

(option)

1/4" Steel Body
add $450


Room to store all your
guns and valuables.

Custom Interior Available
Anyway You Want It - Free of Charge
Click to Meet Our Sportsman-Pentagon Team
IRON-AMERICAN SERIES PRICING

60"x27"x28"
2 HR Fire - 6000 Degree Fire Insulation - 1150 lbs - 2-8 Long Guns
$2599
60"x35"x32"
2 HR Fire - 6000 Degree Fire Insulation - 1410 lbs - 6-15 Long Guns
$3399
60"x44"x32"
2 HR Fire - 6000 Degree Fire Insulation - 1750 lbs - 10-25 Long Guns
$4499
72"x50"x32"
2 HR Fire - 6000 Degree Fire Insulation - 2050 lbs - 10-32 Long Guns
$5499
72"x65"x32"
2 HR Fire - 6000 Degree Fire Insulation - 2550 lbs - 10-60 Long Guns
$6499
72"x65"x32"
Double Door
2 HR Fire - 6000 Degree Fire Insulation - 2900 lbs - 10-60 Long Guns
$7499
URGENT: IRON AMERICAN SAFES ARE NOT GUN SAFES - THEY ARE REAL SAFES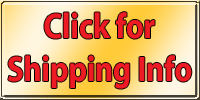 ANNIVERSARY SERIES WITH FREE SHIPPPING!
CALL: 800 266 7150
60"x25"x22"
90 Min Fire - 2" Step Door - 600 lbs - 2-8 Long Guns w/Shelves --

FREE SHIPPING

$1599
60"x32"x28"
90 Min Fire - 2" Step Door - 900 lbs - 6-15 Long Guns w/Shelves --

FREE SHIPPING

$1899
60"x40"x28"
90 Min Fire - 2" Step Door - 1100lbs - 10-25 Long Guns w/Shelves --

FREE SHIPPING

$2399
72"x46"x28"
90 Min Fire - 2" Step Door - 1300 lbs - 10-32 Long Guns w/Shelves --

FREE SHIPPING

$2999
72"x60"x28"
90 Min Fire - 2" Step Door - 1700 lbs - 10-60 Long Guns w/Shelves --

FREE SHIPPING

$3999
72"x60"x28"
Double Door
90 Min Fire - 2" Step Door - 2000 lbs - 10-60 Long Guns w/Shelves --

FREE SHIPPING

$4999


Back to top