BEST FIREPROOF HOME SAFES & OFFICE SAFES
Double the Steel & Fireproofing - Zero Break-ins in Five Decades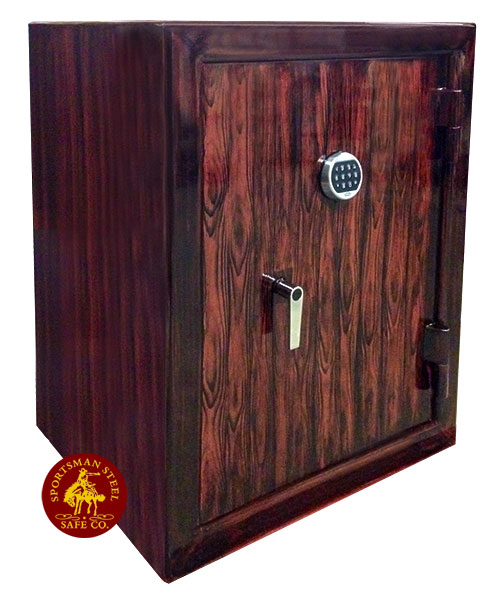 Decor Series Home Safe

2HR Fire Safe - 36" x 30" x 25"
600 lbs - 3" Step Door - $1399

Protect your valuables with a
Fire Proof handgun, home or office safe from
Sportsman Steel Safes.

Our competitors
Use Drywall & Flat Doors -
We have 6000 Degree Concrete Fireproofing & 2" Step Doors FREE!
NEW!SUPRA HOME SAFE
Our Best Deal!

30"x20"X20"
60 Minute Fire
1 1/2" Door
Auto Paint, Digital Lock
Custom Handle
3 adjustable Shelves
Expandable Gaskets
Silver Pin-Stripe
Hardplate
Two Relockers
6000 Degree Concrete Fireproofing



At last a fire safe that will protect your belongings through almost any fire! Since the average house fire heats up to 1200 Degrees for 30 minutes, The Inferno Fire Safes have fire ratings of 45 minutes to 2 hours. Equipped with a 1" Jig-Saw step system door, 6000 Degree Magnesium Fireboard, double steel doors and two Palusol® expandable gaskets, The Pyro Fire Vaults have revolutionized the fireproof safe industry. Most fire safes only have a single fire gasket that seals a safe on one level.





Our 1" Jig-Saw Step-System doors seal your safe on four levels. When you shut the door, the "step-system door" and "reverse step-system body" fit together like a puzzle, sealing your door in four places. During a fire, our double expandable Palusol® gaskets swell to eight times their size, making your Inferno Fire Safe one of the most fireproof, water-proof, smoke-proof and burglary-proof safes in America. Remember, Inferno Pyro Fire Safes are 100% made in the USA with a Life Time Warranty.





Standard Options:

1" Jig-Saw Step-System Door
Double Palusol® Expandable Gaskets
Sergeant & Greenleaf Lock (American-Made)
3/16" Body Steel - 1/4" Steel available
Gold or Silver Pin-Striping
Removable Spindle Wheel Handle
6 Bolt System (reinforced)
Custom Shelves (100% adjustable)
60 Rockwell Hardplate
Cobra Spring-Loaded Relocker
Brass Arm Relocker (force activated)
Bolt Down Holes (Available)
Life Time Warranty (Limited)
Department of Justice Compliant (DOJ)


Features:

DOOR: Overall thickness of 4" and constructed with a outer and inner steel plates, creating a high dense fire and burglary resistant door. Doors also have two relockers: a spring-loaded relocker and a brass arm relocker. "FrontLine" 60 Rockwell hard plate also prevents drilling attacks from sophisticated equipment used by burglars.

BODY: Total thickness is 1 1/2" to 3", consisting of a layer of steel, a stratum of 6000 Degree Magnesium Fireboard. This makes your vault burglary and fire resistant.

FIRE: Inferno Fire Vaults range from 45 minutes to two hours. Internal temperatures not reaching 350 degrees F. Double fire gaskets surround the interior of entire door frame.

Inferno Pyro Safe Models


Pyro-24 Home / Office Fire Safe


Pyro-24
24"x18"x18"
$699

Pyro-30
30"x24"x22"
$899


Pyro-42
Tall Compact Safe
42"x24"x22"
$1,099


Pyro-XX
36"x30"x27"
1/4" Steel Body
$1,299


CALL 800-266-7150

Our 35 Year Record

NO SAFE DOOR DRILLED OPEN - EVER!

NO VAULT DOOR DEFEATED - EVER!

NO BLAST DOOR PENETRATED - EVER!
| | | | | |
| --- | --- | --- | --- | --- |
| Home and Office Safe Models | H"x W"x D" | Weight | Steel | Price |
| Pyro Fire Safe -24 | 24"x18"x18" | 250lbs | 3/16" | $699 |
| Pyro Fire Safe -30 | 30"x24"x22" | 335lbs | 3/16" | $899 |
| Pyro Fire Safe -42 | 42"x24"x22" | 400lbs | 3/16" | $1099 |
| Pyro Fire Safe -XX | 36"x30"x27" | 600lbs | 1/4" | $1299 |
East Coast Sales - Houston Plant - 888-681-4140
Central-West Coast - Los Angeles - 800-266-7150
Financing Available!
Call: 800-266-7150
Get $150 Package - FREE!!!
Free Two Relockers
and a 3 Prong Spindle Wheel

Click for FREE BROCHURE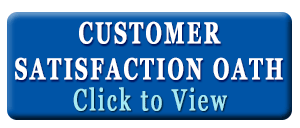 NO ONE BEATS OUR PRICES. NO ONE HAS OUR QUALITY.
"Call us for a free quote!"
Los Angeles 1-800-266-7150
Houston 1-888-681-4140
(Do you live in the Eastern United States?
Contact our Houston store and save on shipping.)
Visit our Houston or Long Beach Factory - Buy Direct!

Back to top