Storm Door & Tornado Door

Oklahoma Storm Shelter Plant Opening 2015

TEXAS TECH CERTIFIED STORM DOOR

Looking for a strong door for your Storm Shelter or Tornado Shelter?

Our heavy-duty storm doors are custom made to fit any shelter in the USA. They are twice as strong as FEMA compliant storm doors and can be built to any size. The internal release on our storm doors allows you to utilize your storm shelter as a panic room. Simply dial your combo, enter the room and shut the door. Our Storm Shelter door will automatically lock on the outside, protecting you and your family from intruders and oncoming storms. And here is the best thing about our storm shelter doors: They're security products! Unlike regular storm shelters, our doors are constructed with thick steel with relocking devices. That means you can secure jewelry, weapons, cash and other belongings in your storm room.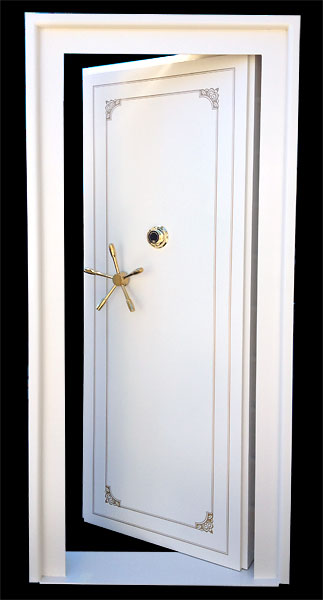 Heavy-Duty Storm Door - $2799
Call to talk with our Storm Shelter Door Specialists. 800-266-7150
| | | |
| --- | --- | --- |
| Inward Swing Door - $2399 | Fireproof Storm Door - $2799 | Internal Release - Standard |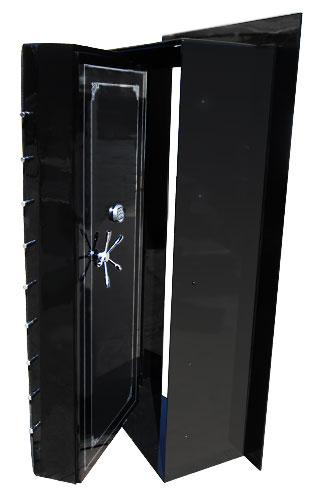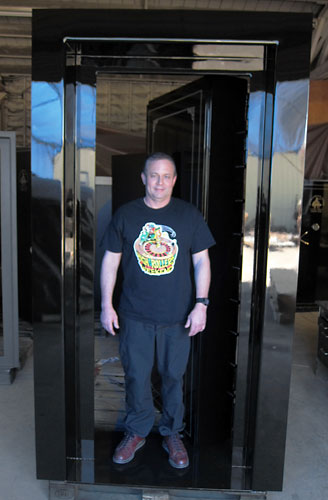 No Storm Shelter Door Defeated or Lost to Fire in 35 Years.
Need more than a shelter door?
We offer complete storm shelter, safe room solutions.
American Made Survival Shelters and Safe Rooms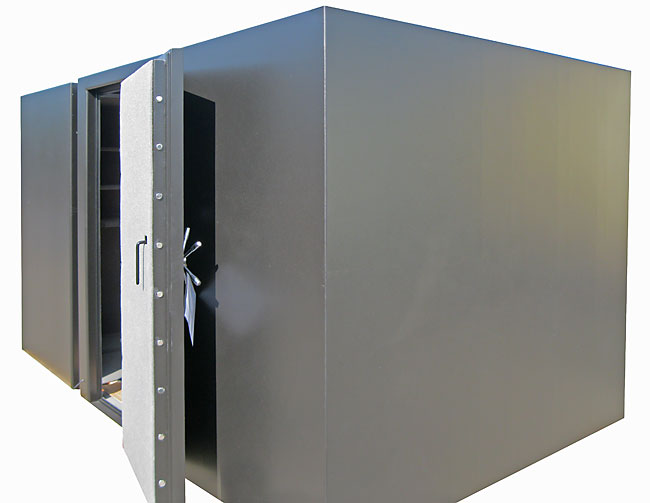 Modular Construction for Easy Assembly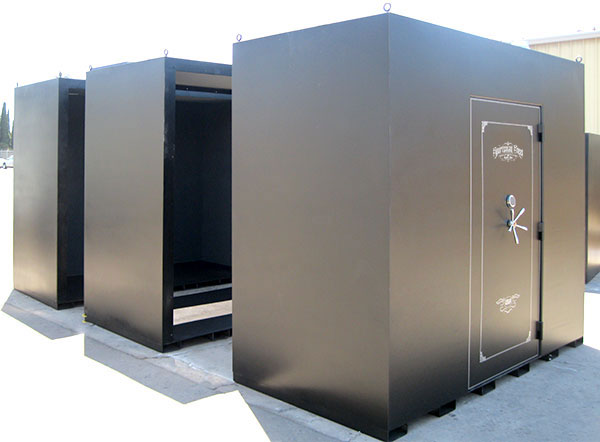 Inward or Outward Swinging Doors Available.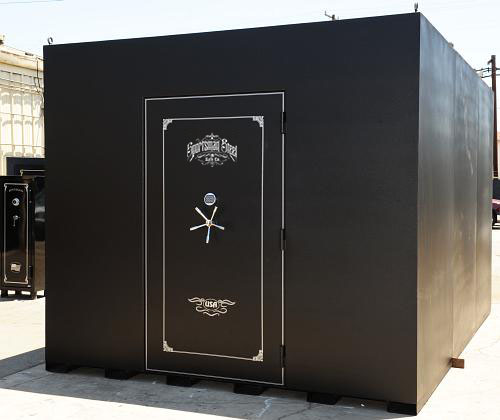 Mega Safe Room 20 to 30 Person Capacity
We Ship Our American Made Safety Shelters All Over the USA - By Flatbed



Safe Room Delivery to Home, Office or Business


Custom Size Survival Shelters


Call for Quote - 800 266 7150


American Made Safe Rooms
with Bolt-Down Construction
Standard Safe Room Configurations Can Accommodate 2 to 12 Persons.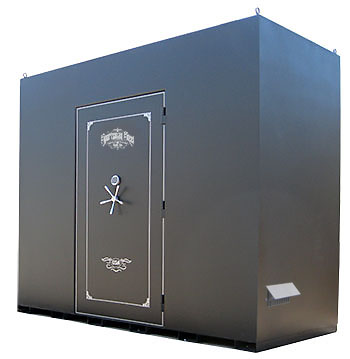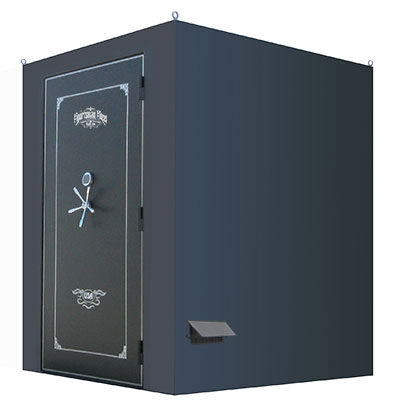 Custom Survival Shelters Available - CALL 800-266-7150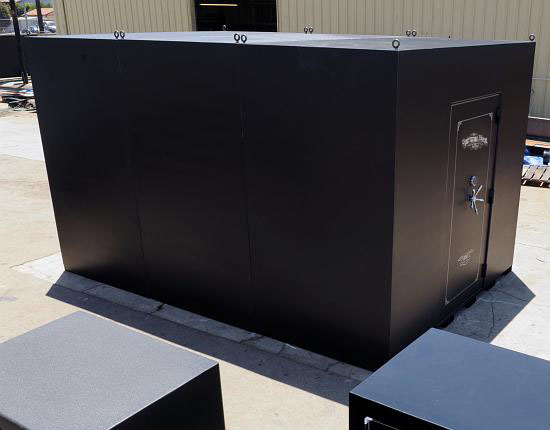 Sportsman Shelters and Safe Rooms undergo a 22 Point Quality Inspection Prior to Shipping
NEW!
CUSTOM HYDRAULIC SAFE ROOM
HATCH DOOR LIFT

Custom Actuator Arm - Various Lengths Available


1300 - 2000lbs Capacity - Higher Weights Available


Electrically - Operated by 110 or 12 Volt Battery


Inner and Outer Control Switches Available


Internal Release For Panic Room


Totally Installed to Vault Door - Ready to Use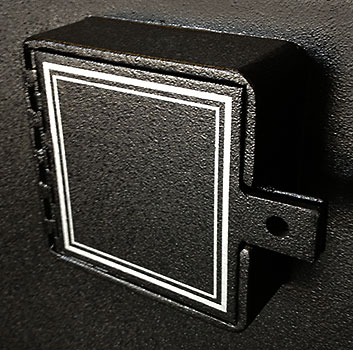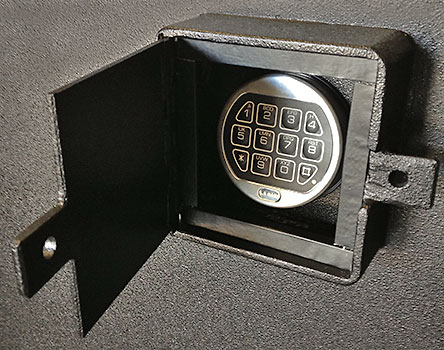 Steel Box Protecting Lock - Set for Emergency Quick-Access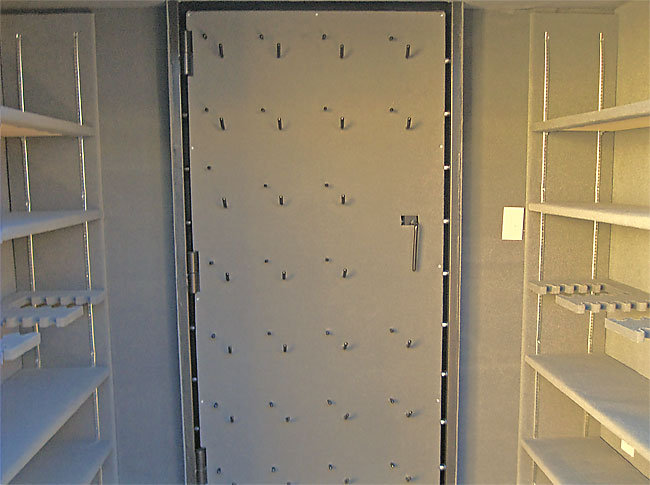 Custom Design Your Shelter Interior. Fully Configurable to Your Specific Requirements.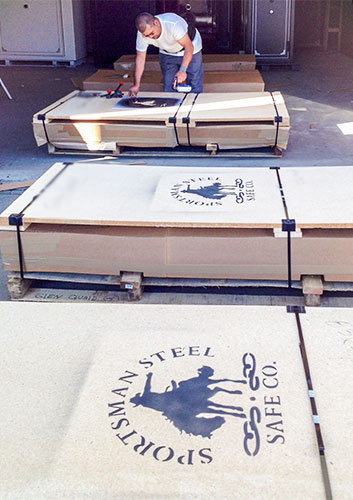 We Ship Vault Doors Everywhere - Tax Free Most States
Our Clients: FBI, CIA, Homeland Security, U.S. Secret Service,
The Smithsonian, DEA, ATF, Quantico & 100's of U.S. Police Departments.
Call us with any questions about building any type of steel shelter doors (800) 266-7150
NO ONE BEATS OUR PRICES - NO ONE HAS OUR QUALITY.

"Call us for a free quote!"

CALL 1-800-266-7150

Back to top
All Sportsman Steel & Pentagon vault door designs belong solely to Sportsman Steel, Inc. and are not subject to replicating for personal fabrication. If you have a company or are an individual who would like to license our designs call our legal team for a licensing agreement - 562-984-5445.