CUSTOM VAULT DOORS
Vault Doors in Any Size - Up to 20 Feet Wide!
American made vault doors.
Built with Quality and Pride in the USA
"No Vault Doors Broken into in 35 Years!!!"
NEW 12" Blast-Resistant Carriage Door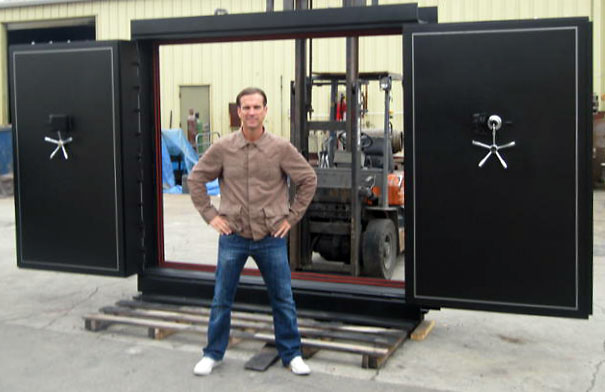 "Blast Door for FBI & U.S. Marines -- Quantico Training Facility"
Pentagon & Sportsman Vaults creates the first 100% Open-Access double door vault. With a triple tiered 3/8" steel frame and 10 solid 1" thick steel hinges, the Double Door vault has the strength to support twin doors weighing up to a ton. The non-partition double doors allows enough access to drive most government-issued vehicles and automobiles through. It's perfect for Nuclear-Biological Chemical rooms built above or below ground. Each door has five relocking devices and up to 20 locking bolts. Customers can add our 12" Blast-Resistant carriage door to absorb many blast levels. Your vault can have Porcupine System added: 12 - 1" thick - 5" long solid steel posts continuously welded along your frame so your vault can be directly tied to the rebar in your concrete-filled walls. Call us for a quote - 800 266-7150!
THE TANKHEADBLAST DOOR
| | |
| --- | --- |
| 4 HR TankHead - 4200lbs | 12" Nuclear Seal Door |
Custom Double Door Vault Doors
Custom Vault Door - 105"x36"
NYC Vault Room - Media Room.
Tactical Doors - Increase Storage Space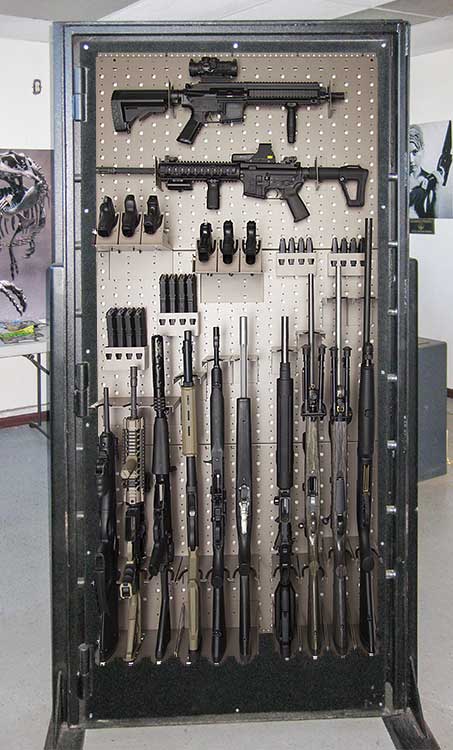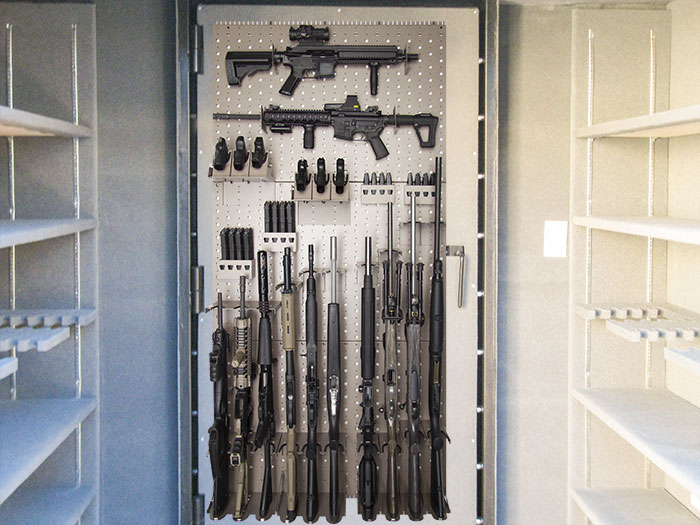 VAULT DOOR CUSTOM LOGOS & PIN-STRIPING
Add that custom touch to your vault door with a custom logo or pin striping. We can add your company logo, family initials or even your family crest. Call to talk with one of our custom vault door experts.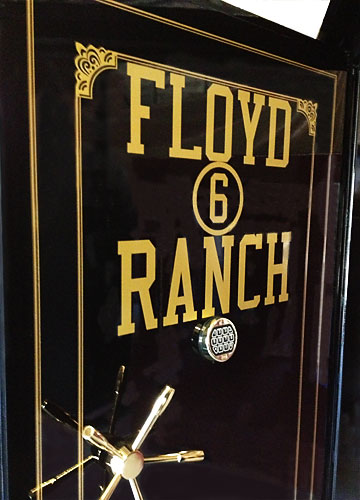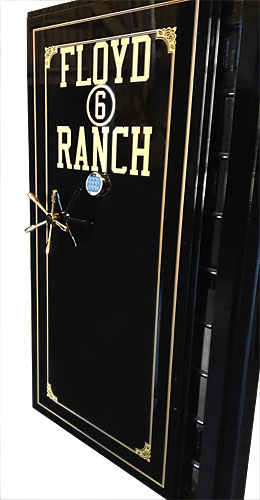 Add your company or family name or initials with custom art or pin striping.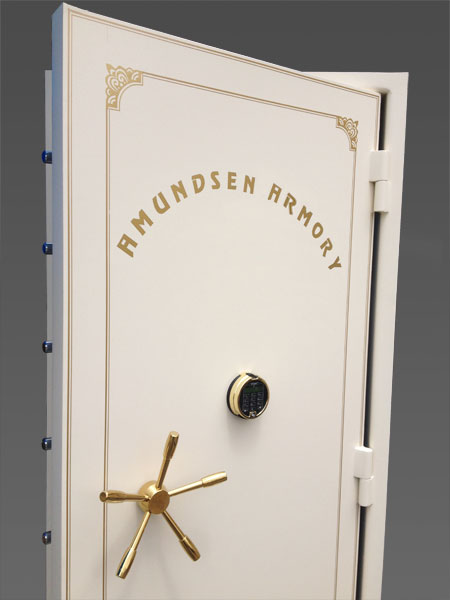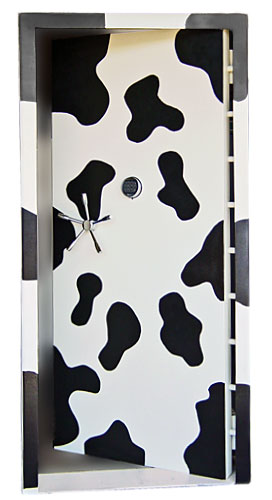 Custom Vault Door Art and Pinstriping Gallery. Click on images below to enlarge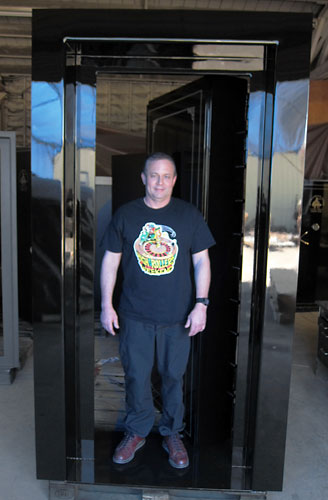 Nuclear Biological Chemical Door - Airtight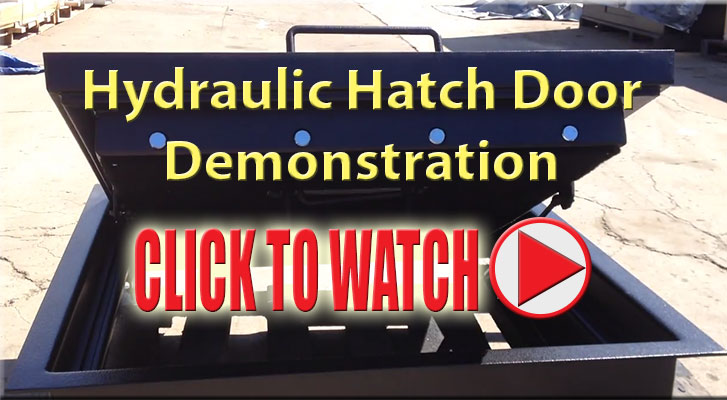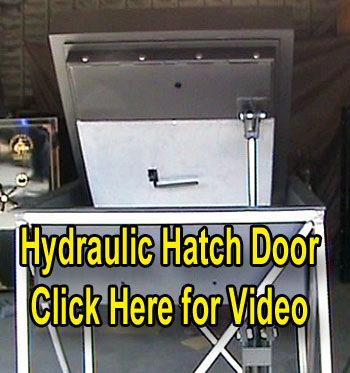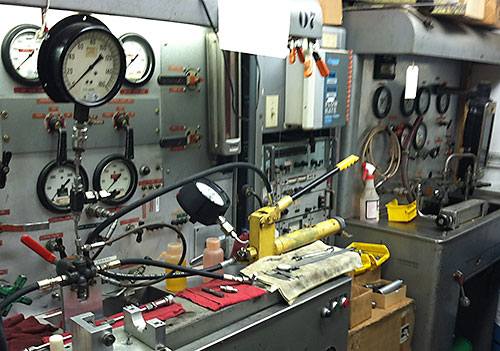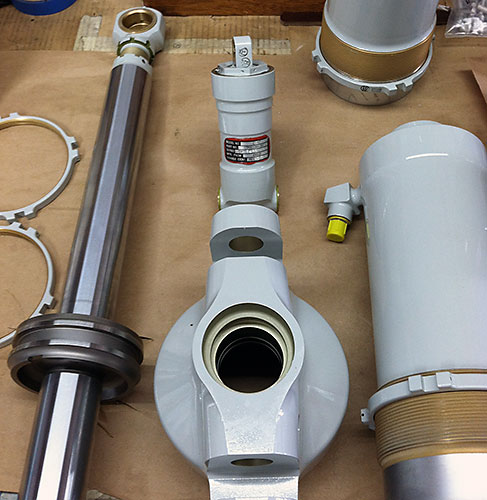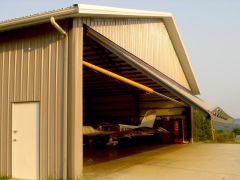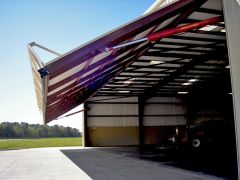 Precision hydraulic door mechanisms to open your security doors.
NO ONE BEATS OUR PRICES. NO ONE HAS OUR QUALITY.
"Call us for a free quote!"

CALL 1-800-266-7150

For Custom Vault Doors Visit Our Long Beach Factory - Buy Direct!

Back to top