CONTACT Sportsman Safes


Tell us what you're looking for and we'll give you a quote today.
Thank you for your interest in Sportsman Steel Safes. You may use the email addresses below to contact a specific department or party or use our Contact US form for general information.

Todd Durham: todd@pentagonsafes.com

Ernie Von Epp: ernie@sportsmansteelsafes.com

Chris Cude: accounting@sportsmansteelsafes.com

Fernando Raphael: fernando@sportsmansteelsafes.com
CALL: 800-266-7150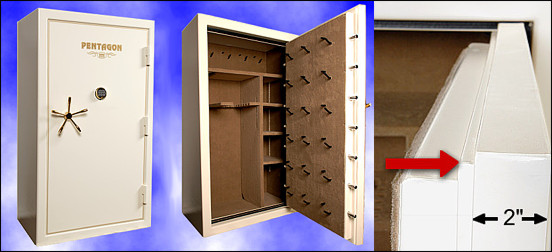 "True innovation isn't about making the best safe, it's about making
the best safe at a price everyone can afford"
REMEMBER, NO ONE BEATS OUR PRICES.
NO ONE HAS OUR QUALITY

Back to Top
Privacy Policy. We value your privacy. Any information submitted by our customers is used solely to respond to customer inquiries. We do not sell or share your information with any other company.
You must be at least 18 to enter our free safe drawing. No purchase required. Void where prohibited by law. Please call us for full details - 800-266-7150.