CUSTOM SAFE & VAULT DOOR INTERIORS
Customize your safe interior to match your needs.
NEW - Tactical Weapon Interiors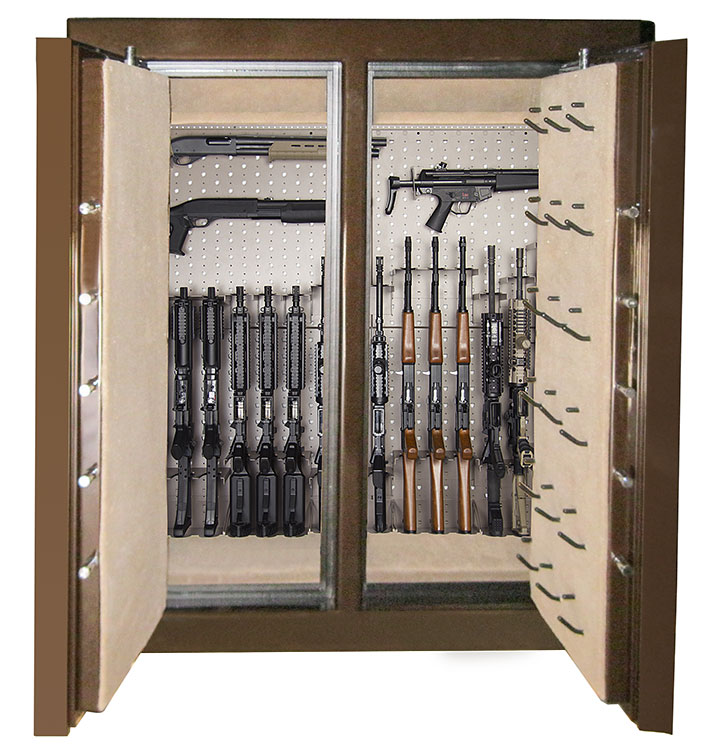 Tactical Interiors Gallery
Utilize Storage on Your Gun Safe Door.



Click Image




Rifle & Pistol Storage




Click Image




Ready-to-Use Tacticals




Click Image


Metal
Ammo Racks



Click Image




The Best - All Steel Components




Click Image




Custom Configurations

Click on images above to enlarge.

Our new tactical interiors are an amazing new way to store and organize your weapons. No more hiding guns under beds, closets or in safes with hard to reach access. Now you can display your rifles, ammo, pistols and accessories like gun stores. We also offer hooks to hang bulletproof vests, earmuffs and other gun gear in an efficient, cost effective way.

Call our Tactical Interior Specialists to design a custom interior for your personal weapons - 800 266 7150.
Custom Safe Interiors the way you want.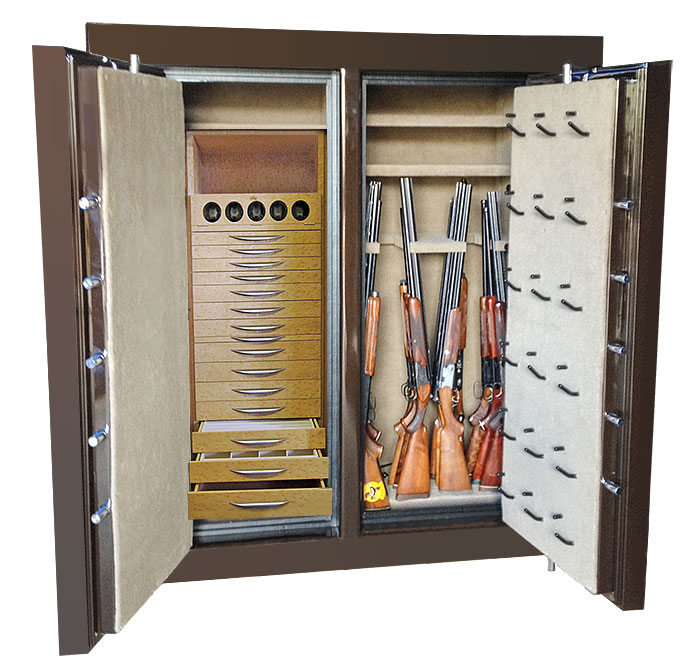 Custom safe interior configured for Jewelry and Long Gun storage.
We also customize Vault Doors and Safe Room interiors.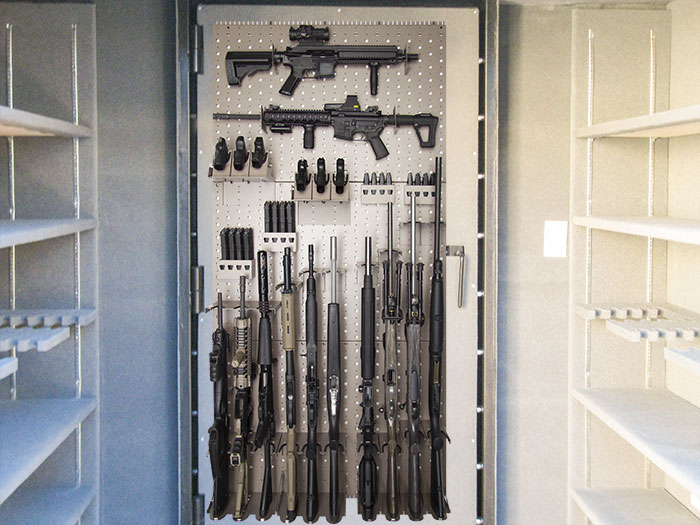 Store and Organize your Weapons for maximum efficiency.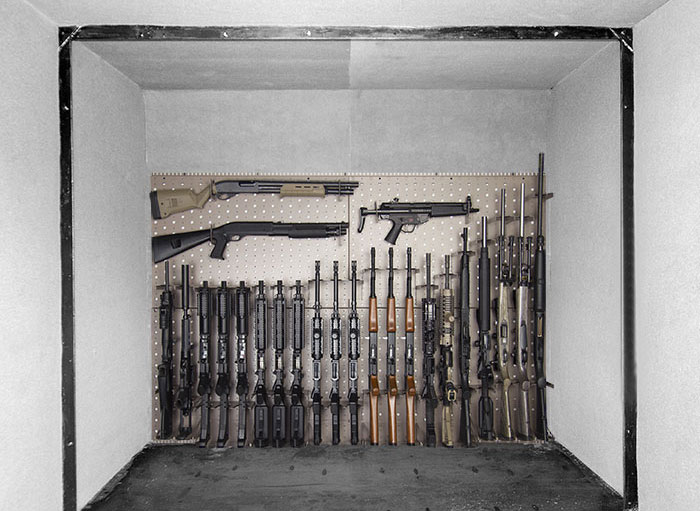 Our Clients: FBI, CIA, Homeland Security, U.S. Secret Service,
The Smithsonian, DEA, ATF, Quantico & 100's of U.S. Police Departments.
Call to talk with one of our Custom Interior specialists. (800) 266-7150
NO ONE BEATS OUR PRICES.
NO ONE HAS OUR QUALITY.

"Call us for a free quote!"

CALL 1-800-266-7150

Back to top