CALL OUR HOUSTON STORE 888-681-4140
Houston Store Quick-Quote


Get A Quick Quote HERE from
Our New Houston Store!

ENTER TO WIN A FREE FIRE SAFE!
Tell us the Gun Safe you like and we'll email you a quote shipped to your house!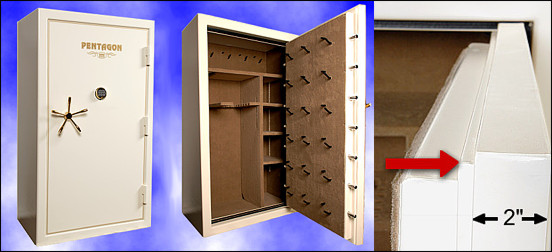 "True innovation isn't about making the best safe, it's about making
the best safe at a price everyone can afford"
For the quickest service from our Houston store please call one of our gun safe experts toll free
1-800.266.7150 or use this form for a free Quick Quote and you will be contacted shortly.
---
"Call us for a free quote!"
800.266.7150
Visit our Houston or Long Beach Factory - Buy Direct!

Back to top
You must be at least 18 to enter our free safe drawing. No purchase required. Void where prohibited by law.
Please call us for full details.


Privacy Policy. We value your privacy. Any information submitted by our customers is used solely to respond to customer inquiries. We do not sell or share your information with any other company.